INTERNSHIP VACANCY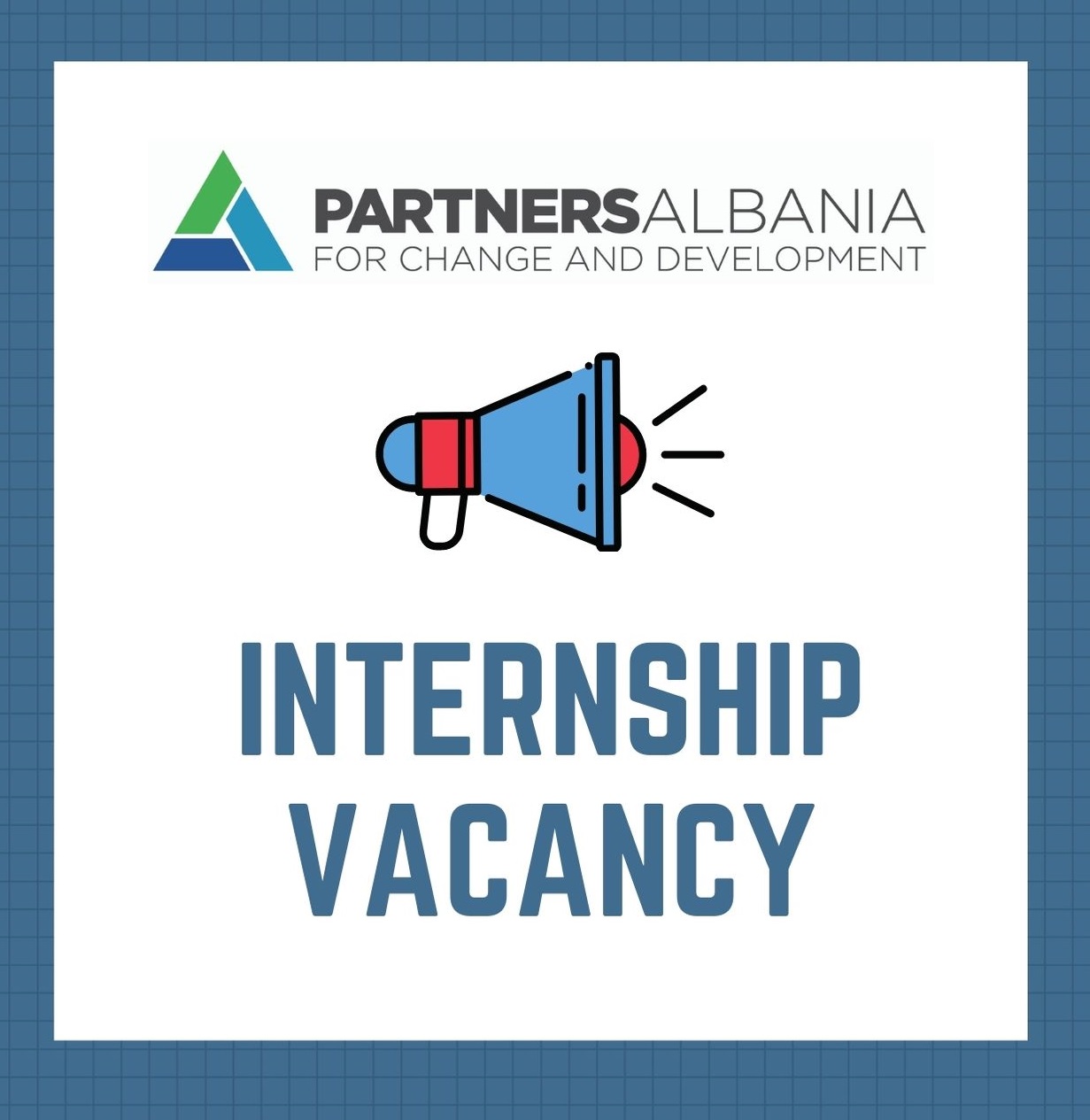 Partners Albania accepts internship applications focused on legal matters and enabling environment for the non-for-profit sector.
To become an intern with us you need to be a Master student or holding a Master degree in law. Bachelor degree in law is required. The applicants must have knowledge in legal research and academic writing and excellent commend of spoken and written Albanian and English language.
The internship will offer professional experience in legal research & analysis with one of the leading organizations in the country regarding enabling environment for non-for-profit sector including but not limited to tax issues, anti-money laundry measures, the right of assembly and association.
In addition, the intern will have the opportunity to participate in national and international educational activities (trainings, seminars, workshops, etc.).
Starting Time: February 8th, 2021.
The internship is for a period of three months, with potential extension or promotion as staff of the organization upon satisfactory experience.
The internship will be supported by a small stipend depending on the level of engagement (number of hours per week), subject of negotiation.
Application procedure:
Interested candidates are requested to apply by submitting:
1) a cover letter indicating your interest and motivation;
2) a relevant CV and copies of documents supporting your academic and/or professional experience;
3) a short engagement proposal (approx. 500 words) describing specific activities intended during internship and your relevant knowledge and experience to support it.
Partners Albania will contact only those applicants who will be invited for interviews or to request additional information.
Before applying, we encourage applicants to consult Partners Albania webpage in order to familiarize with our work.
Partners Albania embraces diversity in its hiring, welcoming individuals of all religions, ethnicity, gender, and orientation to apply.
Please send your application with the heading "Application for Internship" to ktavani@partnersalbania.org , not later than January 25th, 2021.