Job vacancy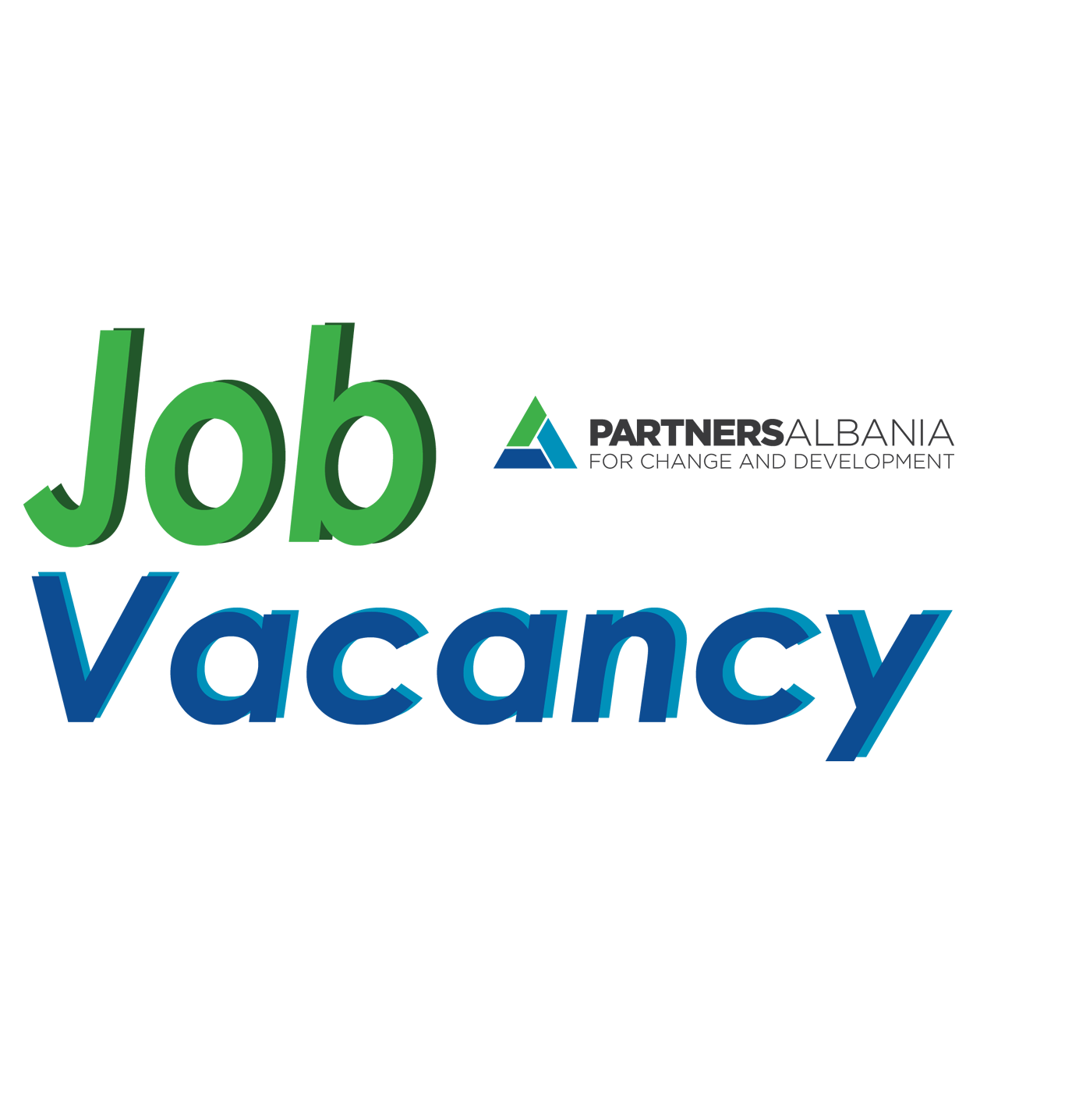 Position/Title: Communication Specialist
Category: Permanent position
Location: Tirana, Albania
Organization: Partners Albania for Change and Development (Partners Albania)
Background
Partners Albania is an independent Albanian NPO established in 2001, working to support civil society and facilitate inter-sector cooperation in order to strengthen democratic institutions and advance economic development. PA has organized its interventions into four key programmatic areas: 1) Enabling Environment and Sustainable Development of Civil Society; 2) Participatory, Accountable and Transparent Governance; 3) Entrepreneurship and Social Innovation; 4) Philanthropic Activity and Supporting Infrastructure.
Responsibilities (General)
Partners Albania is seeking to hire a Communication Specialist who will be responsible for the design of communication tools and PR materials, in close cooperation with the Communication Manager and Program Directors.
Part of the Center's Communication Team, he/she will manage outgoing communication with stakeholders, monitor information platforms relevant to the scope of work of the Center and ensure proper dissemination to target audiences.
The Communication Specialist will be responsible to carry out the responsibilities described below independently, with minimum supervision, but also in the context of a professional project team.

Main Duties and Responsibilities
Contribute to the development and improvement of Center's communication strategy and plan, design and develop communication tools and PR materials for different projects, as part of the PA Communication Team;
Develop, update and maintain online communication tools like Webpages and social media accounts (Facebook, Instagram, Linkedin, Youtube);
Prepare and design different visuals such as graphs, infocharts, publications, videos, etc. using online design platforms and other design desktop applications;
Coordinate outgoing communication related but not limited to reports, announcements, newsletters, publications, fact sheets, etc. for different projects, in coordination with the Communication Manager;
Update and enrich the Center's databases of contacts;
Participate in training modules design and training delivery on communication-related issues;
Contribute to project reporting with regard to the communication aspect;
Assist in desk research efforts, and perform computer database entry;
Organize and coordinate public events logistics and prepare training/events materials;
Participate in the implementation of the Center's activities in the professional capacity of the position and beyond when required.
Qualifications
University degree in Communications or other related fields to the job position.
At least 3 years of professional experience in communications-related activities, design, web and social media management.
Strong communication and networking skills.
Good organizational skills including attention to detail and multi-tasking skills.
Able to work in a fast-paced environment.
Excellent command of spoken and written Albanian and English.
Salary:  Commensurate with experience
Expected Start Date:  1 February 2023
Application procedure
Interested candidates are requested to apply by submitting: 1) a cover letter indicating their interest and motivation, 2) a relevant CV (EU format) and copies of documents supporting their academic and/or professional experience, 3) a short essay about their experience and how it relates to the position (up to 500 words), 4) Three letters of reference. Please, feel free to include any other documents that you think are relevant.
Only candidates that submit all the above-mentioned documents will be considered for review.
Please send your full application package with the heading "Application for Communication Specialist" to partners@partnersalbania.org, no later than 21st December 2022.
Partners Albania will contact only those applicants who will be invited for an interview. Before applying, we encourage applicants to consult Partners Albania webpage in order to familiarize themselves with our work.
Partners Albania embraces diversity in its hiring, welcoming individuals of all religions, ethnicity, gender, and orientation to apply.