Partners Albania share the Annual Report 2019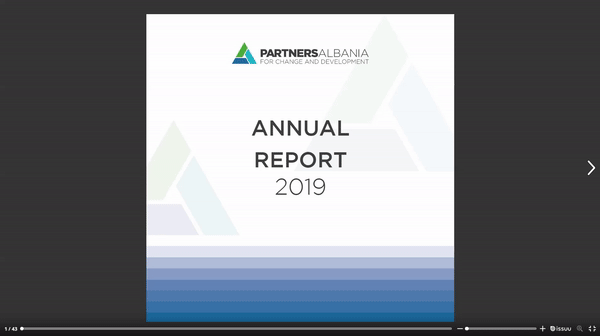 We are pleased to present Partners Albania's Annual Report 2019!
Each year, the annual report gives us a unique opportunity to track the impact of our work and the success of our initiatives over the previous year, and share these insights with all stakeholders and the general public.
We take this opportunity to thank all our supporters and partners, whose trust and cooperation contributed to the success of our efforts. THANK YOU!