Solidarity Against Hunger – campaign to help families in need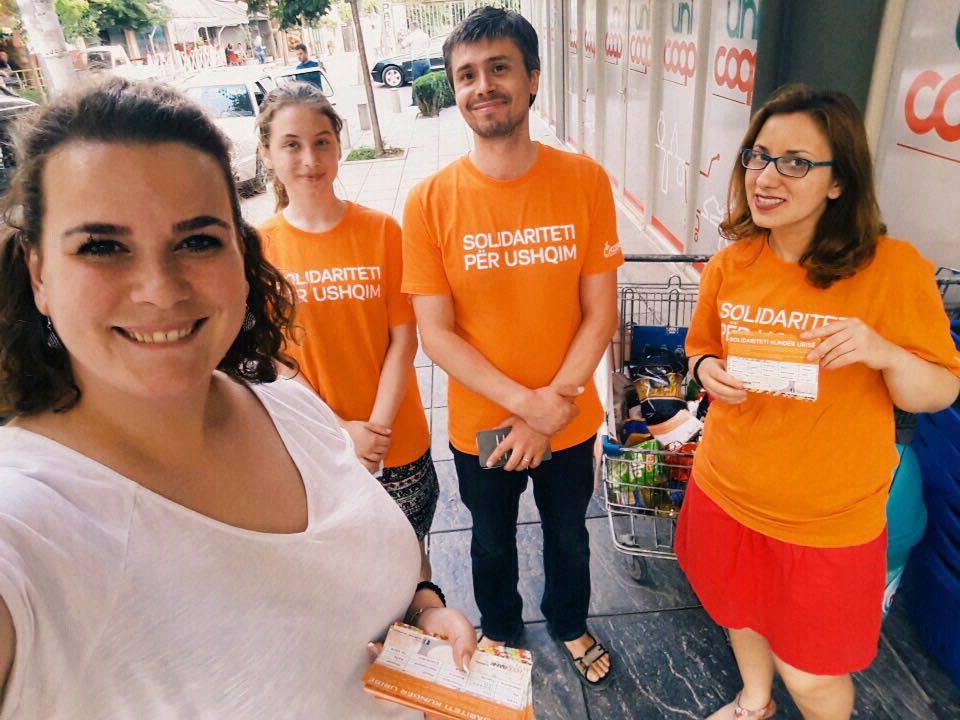 Partners Albania joined the Food Bank Albania campaign " #Solidarity Against Hunger ". In only two days, our volunteers managed to collect 400 kg of food products donated by citizens in some supermarkets in Tirana. The donated food will be distributed to families in need.
This campaign was organized in framework of the Solidarity Festival, a series of activities aimed at promoting good examples of solidarity across generations.
---
The Solidarity Festival is part of the activities of the project "Celebrating Solidarity", supported by the Europe for Citizens Program of the European Union. The project aims to explore, stimulate debate and advance solidarity as a crucial topic within European societies. It contributes to better understanding and promotion of the value of solidarity in different times of crises within societies at country and EU level. The project is implemented by three organizations from the EU member states including DemNet in Hungary, Multi Kulti Collective in Bulgaria and Input Output Foundation in Poland and three from Balkan countries: Ana and Vlade Foundation in Serbia, Association for Education Mladiinfo International in FYROM and Partners Albania for Change and Development in Albania.