The Municipal Councils monitoring platform "e-qeverisjavendore.com"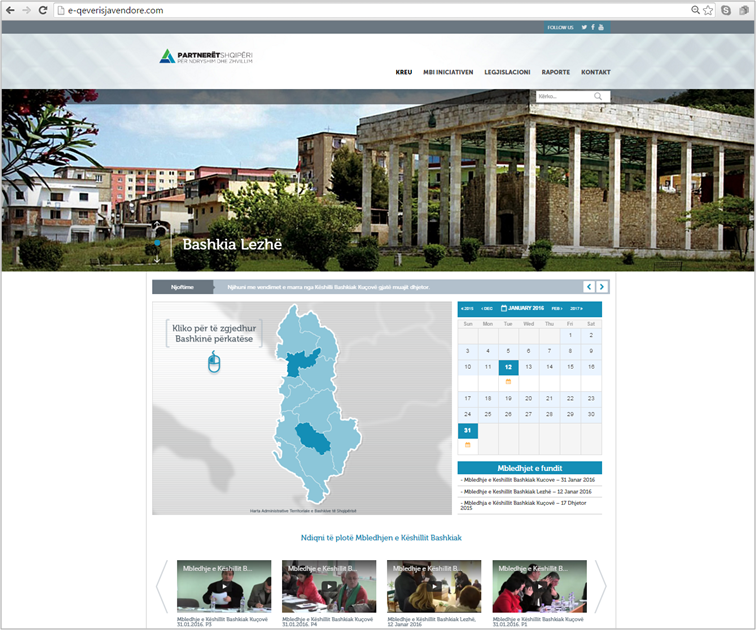 Partners Albania introduced in 2016 the Municipal Councils monitoring platform e-qeverisjavendore.com, an online platform aiming to increase the transparency of local governance and inform citizens, civil society organizations and interest groups on the work and activity of the Municipal Council. During 2016, Partners Albania monitored all municipal council meetings in Kucova and Lezha.
The platform was regularly updated with the full footage of Municipal Council meetings, draft decisions proposed by the municipal staff, councilors discussions on drafts, the decisions adopted by the Council as well as the implementation progress of  these decisions.
Through this platform, citizens and interest groups were informed and had the opportunity to get involved and advocate for priority issues that concern their community.
The e-qeverisjavendore.com platform was established in framework of the pilot initiative "Towards a better local governance through increased transparency and accountability of municipal councils", implemented by Partners Albania with the support of the US Embassy in Tirana.