Training program on cooperative planning
Partners Albania organized on April 2018 in Tirana, the first two-day training programs on Cooperative Planning, with the participation of 16 NPO representatives. The program aims to increase participants knowledge and skills on how to address a specific issue, opportunity or problem with the intent of resolving or exploiting it successfully through the collaborative effort of the crucial stakeholders. How to involve citizens in local decision-making and local actions, managing public disputes and conciliating different local interest was another issue of discussion and feedback sharing during the training.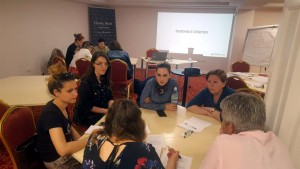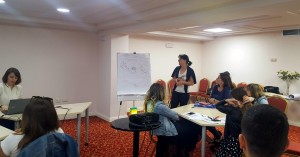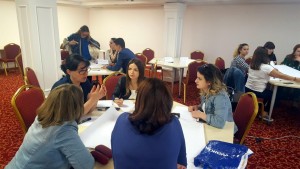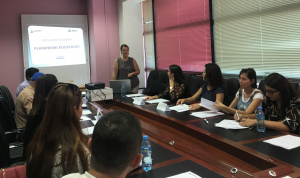 On 13-14 June 2018, PA experts delivered another two-day training program in this topic, benefiting 20 NPOs representatives from Korça region. This training was a great opportunity especially for new NPOs,  to increase their capacities on this topic but at the same time to build partnerships with other civil society organizations. The program continued in September (13 – 14), in Elbasan with the participation of 15 civil society representatives from this city.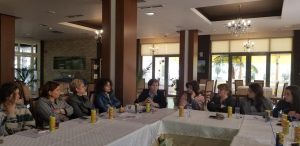 During October 2018-April 2019, PA organized three other two-day training programs in Cooperative Planning, in Kukës, Shkodra and Pogradec where 43 civil society representatives from these cities increased and further developed their knowledge and skills on the use of cooperative planning as one of the mechanisms for citizen involvement in local decision-making and cooperation between local institutions and civil society and citizens. Strengthening career counseling, revitalization of third-age institutions and community centers for Roma and Egyptian communities, urban waste management, support services for children with special needs, increase women and youngsters participation in local decision making etc. were some of the issues discussed and analyzed by participants into the cooperative planning process steps.
---
The project "Partnerships of non-governmental organizations and self- government: Together for more effective participation" is implemented by Partners Albania in cooperation with Partners for Democratic Change Slovakia (PDCS) and is financially supported by Slovak Aid – Official Development Assistance of the Slovak Republic.