Work4Youth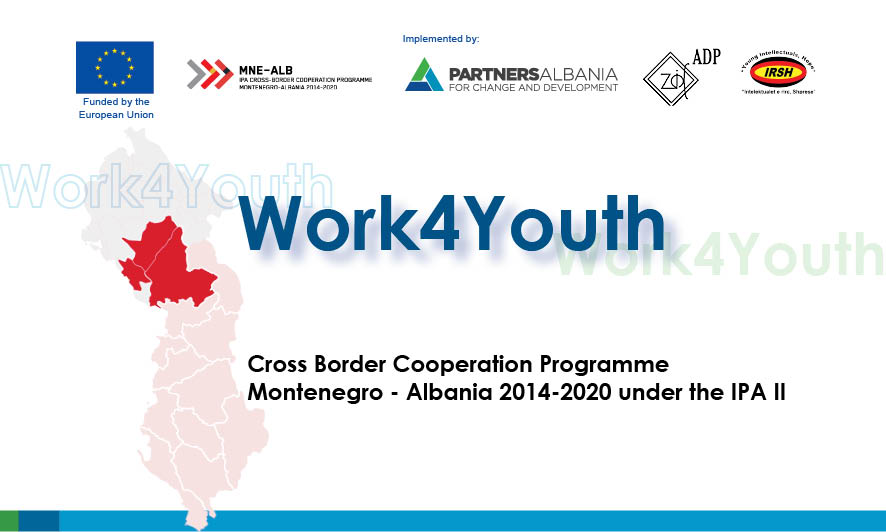 Partners Albania believe that entrepreneurship is one of the key and most effective active labour market policies that can be utilized to address the high level of youth unemployment. Supporting youngsters to start their own business ventures is an effective mechanism to by-pass the challenges of getting an entry-level position in the market.
Our newest initiative in this regard aims to contribute to increased employability and fostered social inclusion among young people in the cross-border area Albania – Montenegro. It will have a specific focus on creating an enabling environment for the community of young entrepreneurs in the cross-border area committed to starting their own business (Shkodra region in Albania, and municipalities of Podgorica, Tuz, and Bari in Montenegro).
Using a participatory approach that involves the participation of youngsters, local authorities, public institutions, universities and schools, and private companies, we will work to create a group of skilled and motivated young people in the cross-border area, ready to start their own enterprise and to create employment opportunities for other youngsters.
A series of activities to be conducted in two years include Research in outsourcing of jobs that can become a business opportunity and problems that are slowing down the progress in micro-enterprises that could be solved through new services and businesses; Innovation Boot Camps and Individual training program, joint cross-border cooperation forums, policy documents etc.
These activities are expected to achieve: Improved youth abilities for developing their own business ideas based on innovative skills, new competencies and knowledge; Increased opportunities for support to start-up businesses of young people in the target area; Increased support to young entrepreneurs and self-employment through local policies and incentives.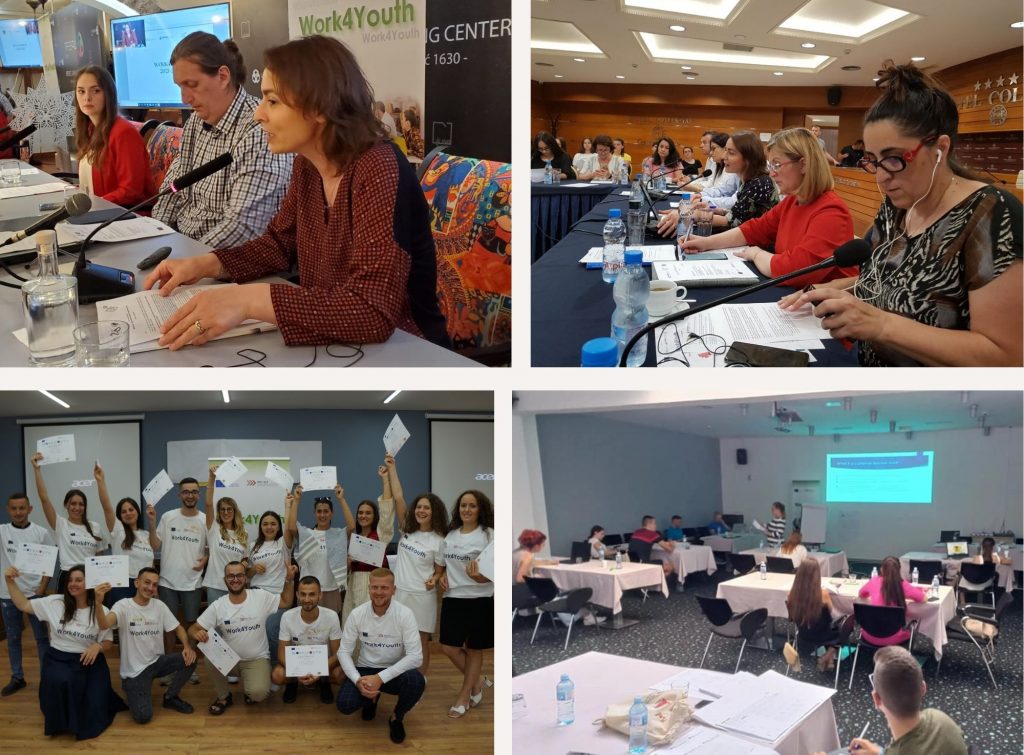 The project was officially launched in June, in two kick-off events that took place in Podgorica and Shkodra, followed by a series of information sessions held in six cities in Albania and Montenegro where interested young people of the age (18 – 30) from both sides of the border areas were invited to participate in the INNOVATION BOOT CAMPS.
The "Innovation Boot Camp" for the participants from Albania was organized on 12-16 July 2021, and the one for the participants from Montenegro was organized on July 21-25 in Ulcinj. During the 5 days of the program, the youngsters developed business plans of their ideas and prepared the pitching for presentation in front of a jury of experts from the business sector, public institutions such as the Municipality of Shkoder and the Employment Office (for Albania) as well as mentors of the Boot Camp.
At the end of the program, 8 most innovative business ideas in each country were selected for further support. They will continue to be supported and promoted by the project to expose them to opportunities for funding, mentorship, development, etc.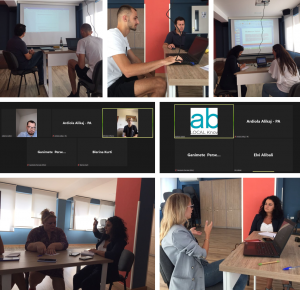 During August-September, Partners Albania organized a series of mentoring sessions for the winners of the Innovation Boot Camp organized in Shkodër.
The mentoring sessions were offered individually to each of the winning business ideas:
Mjedrat e Dejës,
Pet Albania,
Ferma Zoga,
Info Point Danja
Krimbi i Mëndafshit
Tornado
EDEN
Through these sessions, the winners discussed and worked with experts to improve their business idea,  how they can better define the target market, discover the competitors in the market, and determine their competitive advantages. The sessions followed with product/service development, branding, and an appropriate sales and marketing strategy, development of a business plan with a focus on the financial part, and the creation of complete financial statements for the 3-5 years, also determining the amount of financing that will be required by investors at the start-up phase. The final step included mentoring on the presentation skills so the youngsters are prepared to present their business ideas to potential investors, donors, or grant schemes in the upcoming event "Pitching of business ideas to a large audience of cross-border stakeholders".
On November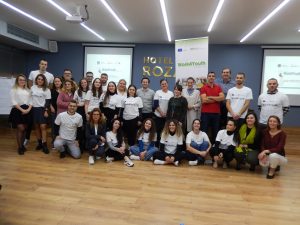 12th, we held in Shkodra the Cross-Border Forum for Future Cooperation event.
It served to increase cohesion, exchange, networking, and partnership opportunities between young entrepreneurs from the cross-border area, through work in small groups, feedback of experts accompanied with recommendations for further improvement of their ideas, supporting opportunities in their areas such as loans, crowdfunding and other platforms (such as Dua Partner Invest).
The interaction among youngsters was increased and led to the establishment of new connections for potential partnerships for the further development of their business ideas with an impact on the socio-economic development of the cross-border area.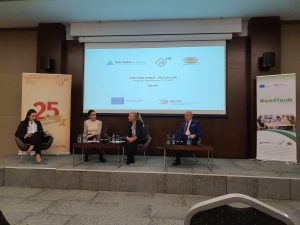 This event was a testimony of the journey and development of 14 young entrepreneurs from Albania and Montenegro, from the initial idea to ambitious business plans, ready to be pitched to potential investors and supporters.
During group discussions with institutions, organizations, investors and partners, they established connections for further support and cooperation. Work4Youth will continue to support these entrepreneurs to make their dream come true!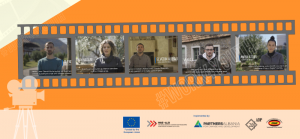 Watch here videos of some of the business ideas of young entrepreneurs winners of the Innovation Boot Camp 2021
---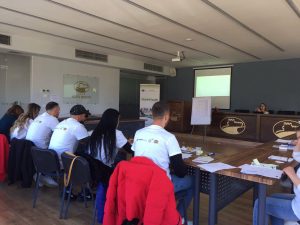 In March 2022, we launched the call for applications for the "Innovation Boot Camps 2022" program for young people aged 18-30. The call remained open until April 4, 2022, and during 16-18 of March, three information sessions were held, aiming to encourage young people to participate in the program. Info-sessions were held in the Municipality of Shkodra for interested people in Shkodra and Vau i Dejës, in the Municipality of Puka for interested people in Puka and Fushë-Arrësi and Malësia e Madhe for those interested in this municipality. For the second consecutive year, the interested applicants submitted their applications through the Dua Partner Invest Platform.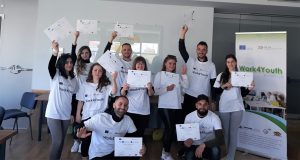 The Innovation Boot Camps 2022 were organized in Shkodra on April 11-15 with participants from Albania, and in Podgorica on April 17-22 with participants from Montenegro. Young participants received technical knowledge and mentoring to prepare a business plan for their business idea, which can be further supported by the project as a new "start-up".
Eight winning ideas from each Boot Camp in each country were selected and during May-June were further mentored by experts to develop their business idea. They will be supported and promoted by the project until finding opportunities for funding and development.
Ideas selected for Albania were:
Dorina Ndreu – Green Beauty
Enida Haka -SA Bio Nature Pureness
Dajana Brahimi – Aloe Vera Greenhouse
Marketa Lleshaj- Entertainment for kids
Altin Dycaj – Algesi Natural
Doris Kuci – Healthy Drinks
Aida Haxhari – Handmade with love
Shqiponja Idrizi – Stamping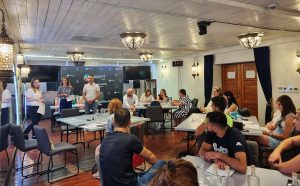 On July 6, 2022, we held the "Cross-Border Forum of Future Cooperation". Youngsters from the cross-border area Albania -Montenegro used this opportunity to interact, discuss and share experiences with each other regarding the further development of their business ideas, and also get the Experts' recommendations on specific issues.
They learned about Dua Partner Invest platform as a funding and supporting mechanism, ready to assist them during their entrepreneurial journey.
The event was concluded with hands-on experience pitching tips to use in front of potential investors and securing the opportunity for financing the business idea.
---
The initiative is implemented by Partners Albania for Change and Development, in partnership with Association for Democratic Prosperity – Zid in Montenegro and Intelektualet e Rinj, Shprese in Shkodër, Albania. The initiative is funded by the European Union through Cross Border Cooperation Programme Montenegro – Albania 2014-2020 under the IPA II.
| | |
| --- | --- |
| Factsheet on the Work4Youth Initiative | Download |
| ENTREPRENEURSHIP AND SELF-EMPLOYMENT OF YOUTH IN THE BORDER AREA OF ALBANIA AND MONTENEGRO: current conditions, perspective, and cross border cooperation | Download |