"Young Entrepreneurs of Albania" competition winners
On July 5 and 12 it was organized the televised competition "Young Entrepreneurs of Albania", broadcasted on Vizion Plus TV. The nine winning companies from the competitions organized in the schools "Harry Fultz" in Tirana and "Beqir Çela" in Durrës, pitched their ideas in front of a jury consisting of representatives of business companies committed to financially support the winning ideas.
The youngsters presented their business ideas through photographs and prototypes of products and services, or interactive computer softwares they designed.
The three winners were: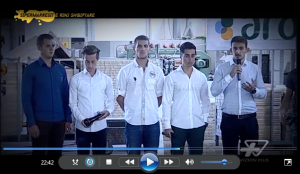 I Choose, which will be financially supported by Alpha Bank for the creation of a rod equipped with sensors, an assisting device for visually impaired people to help them be more independent.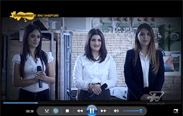 KEID, which will be financially supported by Çelësi Company for the creation of Techno Pen, a smart pen that records everything that listens, automatically transferring the information in a smartphone or tablet.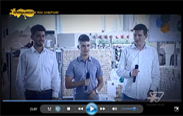 E-Type Blind Assistant, which will be financially supported by the Chamber of Commerce and Industry Tirana, to build a software for simulating a Braille keyboard, assisting visually impaired people to write on the computer.
Click here to watch the first part and here for the second part of the televised competition.