Youth Bank Hub for Western Balkan and Turkey
Since January 2016, Partners Albania is implementing the project "Youth Bank Hub for Western Balkans and Turkey", in partnership with "Ana i Vlade Divac" Foundation in Serbia, Association for Education – MLADIINFO International in Macedonia, "Prima" organization in Montenegro and "Community Volunteers Foundation" in Turkey.
This four-year project focuses on improving youth participation in decision-making processes in Western Balkans and Turkey, through capacity building of youth organizations, advocacy initiatives, and awareness-raising activities.
One of the main activities of the network is the ongoing monitoring of the situation regarding the political, social and economic participation of young people. Monitoring data based on a set of set indicators are presented in the form of an Annual Report for each country.
In addition to up-to-date youth participation data, the Annual Monitoring Report for Albania 2017 also presents a comparison with 2016, of the most important data monitored. Finally, the report presents some of the priority issues for advocacy initiatives and a set of recommendations, identified through a series of consultation roundtables with youth NGOs and other stakeholders.
From the roundtable with stakeholders on youth participation, Tirana, December 2017.
In December 2017, The Youth Bank Hub for the Western Balkans and Turkey Network launched the Call for Applications "Grant and Training Support to Strengthen Capacities of CSOs Advocating for Youth Participation".
Three CSOs from each of the member countries will be selected through this application process. The selected CSOs will become part of the YBHWBT network. They will increase their capacities through a 6-month training and mentoring program, followed by a 12 months financial support to implement advocacy initiatives around the social, economic and political inclusion of young people.
---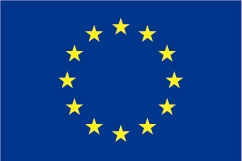 The project "Youth Bank Hub for Western Balkans and Turkey" is financed by European Union.
| | |
| --- | --- |
| 2016 Annual monitoring report on political, social and economic participation of youth in Albania | Download |
| 2017 Annual monitoring report on political, social and economic participation of youth in Albania | Download |