Youth Bank Hub for Western Balkan and Turkey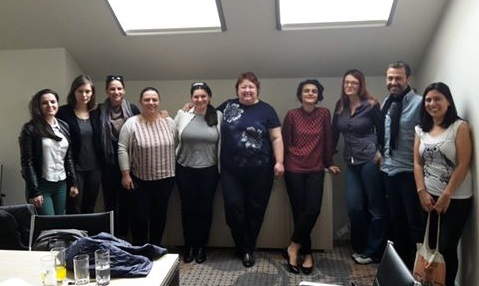 From January 2016, Partners Albania is implementing the project "Youth Bank Hub for Western Balkans and Turkey", in partnership with "Ana i Vlade Divac" Foundation in Serbia, Association for Education – MLADIINFO International in Macedonia, "Prima" organization in Montenegro and "Community Volunteers Foundation" in Turkey.
This four year project focuses in improving youth participation in decision making processes in Western Balkans and Turkey, through capacity building of youth organizations, advocacy initiatives and awareness-raising activities.
The YBH4WBT network will continuously monitor and analyze relevant data about youth participation in the region to develop policy measures and advocacy campaigns for improving social, economic and political inclusion of young women and men. The network will also work to recruit youth CSOs as new members, and to improve their capacities for public advocacy and participation.
On 26 January 2016 was held in Belgrade the project inception conference where partners presented the current situation with regard to youth participation in their respective countries and discussed the partnership modalities. On May 23 – 24 was held in Belgrade the implementing partners meeting where project coordinators of each organization in cooperation with the researchers developed an index of indicators based on three main categories focusing the social, economical and political inclusion of youngsters. A team of Partners Albania together with colleagues from partner organizations participated in a workshop organized on July 18 – 20 in Serbia, on strategic planning of project activities.
Partner organizations have produced the first 6-month reports which, in addition to the results of the index monitoring, also provide recommendations on advocacy and policy initiatives related to youth. The annual Albanian monitoring report on political, social and economic participation of youth was shared with youngsters and youth organizations, and decision-makers at local level in Tirana, Shkodra and Durrësi. The information exchanged in these roundtables will serve as input for the future index reports.
The project "Youth Bank Hub for Western Balkans and Turkey" is financed by European Union.
| | |
| --- | --- |
| Annual monitoring report on political, social and economic participation of youth in Albania | Download |