Our team
Ms. Hoxha is the founding Director of Partners Albania for Change and Development and serves in this position since 2001. She is responsible for the overall strategic direction and management of Partners Albania. In this position, Juliana has spearheaded significant and innovative initiatives that have positively impacted the non-for-profit sector and its support legal framework.
Ms. Hoxha brings 25 years of professional experience in institutional and capacity building and large-scale funding for the not-for-profit sector and local government. She has long experience in training and consulting in the Balkans, Middle East, and Eastern Partnership Countries. Her experience includes a long and successful working relation with ODA donors, international and local organizations in Albania.
With a strong academic background and research experience, Juliana has championed several evidence-based advocacy of enabling environment for non-for-profits, with a special focus on social entrepreneurship and philanthropy. Juliana sits in several boards and expert groups addressing these issues, at the country and European level.
Juliana has 10 years of experience in managing USAID cooperative agreements. Prior to starting Partners Albania, she served as Country Director of USAID/Democracy Network Program in Albania, advancing the advocacy capacities of the NGO sector through training, technical assistance, and funding in the sectors of democracy, environment, economic growth, and social safety.
Juliana has served as Deputy Director of Local Grants in the USAID/Albanian Social Sector Rehabilitation and Support Program, supporting the rehabilitation and service provision in the health and education sector.
She has been a member of The Congress of Local and Regional Authorities of Council of Europe and was elected as Vice –President of the Congress for the period 2014 – 2015.
Ms. Hoxha holds a BA and MA in History from Tirana University, and MSc in Business Management and ICT from Sheffield University. She is a Chevening and Harvard Kennedy School Fellow and speaks fluently English and Italian.
---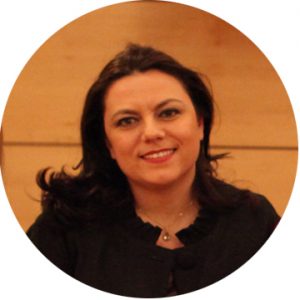 Manager of the National Resource Centre for Civil Society
ARJOLA AGOLLI
Ariola Agolli joined the Partners Albania team in 2005. She brings a twenty-year-long experience in the civil society sector in organizational management; programs and projects design, management, monitoring and evaluation; facilitation of participatory processes; policy papers developments and research conduction; and training and consulting expertise in Albania and other countries in the Western Balkans, Middle East, and Asia.
As part of the PA team, she has a reach experience in design and management of projects in the good governance, rule of law, and anti-corruption issues at the local and central level, and also multi-stakeholder process design and facilitation including civil society, government institutions at the central and local level, business, media, and academia.
Since January 2019, Ariola is managing the National Resource Centre for Civil Society, a Partners Albania initiative, in continuation of the dedicated work of PA for many years in supporting and strengthening the civil society sector in Albania.
Ms. Agolli holds a MA in Advanced Clinical Counseling and BA in Clinical Psychology from the University of Tirana, Faculty of Social Sciences.
---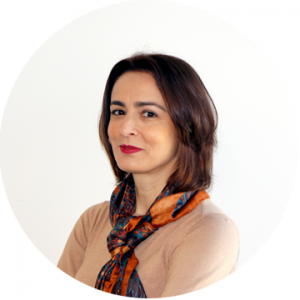 Director of Programs
KLOTILDA KOSTA
Klotilda (Tavani) Kosta joined Partners Albania in 2005, and since 2010 she holds the position of Director of Programs responsible for the development of the Enabling Environment and Sustainable Development of Civil Society (monitoring and advocacy), and Entrepreneurship and Social Innovation programmatic areas.
Her key areas of expertise include civil society development, social entrepreneurship, gender issues, and participatory governance.
She has extensive knowledge and understanding of civil society developments and operations in the country and the Western Balkan region thanks to her exposure and work with different partner organizations in the country, region, and abroad.
She has been part of and coordinated several advocacy initiatives led by Partners Albania for the creation of an enabling legal and regulatory framework for the operation of CSOs in the country, and has supported local organizations to design and implement their advocacy initiatives at the local level.
Ms. Kosta is a permanent member of the research team of Partners Albania, being the author and co-author of several studies, monitoring reports, needs assessments, policy papers, and articles on various topics related to her areas of expertise. She is an expert in the design and delivery of capacity-building programs for civil society in different organizational development issues, and project management, due to her extended experience in the sector and work with numerous international donors and supporting organizations.
She is a Board member of the Balkan Civil Society Development Network (BCSDN). Ms. Kosta holds a Bachelor's and MSc degree in Social Work.
---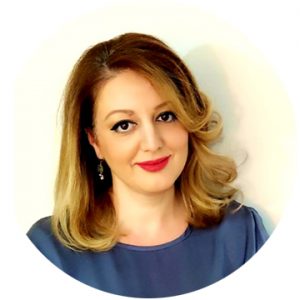 Director of Programs
JONIDA ALITE

Mrs. Jonida Alite, holds the position of Director of Programs, responsible for the management of two programmatic areas of the Center: "Philanthropic Activity and Support Infrastructure", and "Transparent and Accountable Participatory Governance".
Jonida brings 19 years of working experience both in the nonprofit and banking sectors. Her process-driven approach to project management, course design, and facilitation of processes enables her to deliver qualitative programs that address community needs, business goals, and reinforce institutional standards.
Jonida manages the training portfolio, leading training interventions and services on demand coming from the business sector.
Due to her previous experience in the banking sector and cultivated relations with the private sector, Jonida leads PA events contributing to partnership building among the nonprofit and private sector, such as NPOs-Business speed dating, Giving Circle, the introduction of NPOs in crowdfunding platforms, development of business models for NPOs and facilitation of private sector support for community initiatives.
Mrs. Alite has been engaged in the design and delivery of hundreds of capacity-building programs for nonprofit organizations and private corporates. She facilitates topics such as: Organizational Development, Human Resources Management, Business Skills Development, Community Needs Assessment and Mobilization, Project Design and Management; Participatory Governance, etc. She has been successful in applying blended training methodologies, including face-to-face delivery, e-learning, classroom-based workshops, and interactive webinars.
Jonida holds a MA in Clinical Psychology from the University of Tirana, Faculty of Social Sciences.
---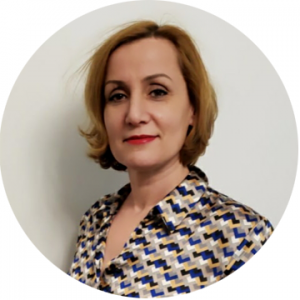 Communication Manager
ELONA KAPEXHIU
Mrs. Kapexhiu has over 27 years of experience working with international and Albanian non-governmental organizations in Albania, with a strong emphasis on Public Relations and communication management, training, office and financial management etc.
Elona joined Partners Albania since the Center's establishment in 2001. She holds the position of Communication Manager, responsible for developing communication tools and strategies such as publications, web marketing, social media, and media outreach. Elona has spoken at and facilitated various workshops with local and national audiences, on organizational communication systems, branding, marketing, and social media. She has great experience in the provision of tailored coaching and mentoring sessions for non-profit organizations on communication and PR.
Being a technology enthusiast, Elona has proposed and implemented several IT solutions for a more efficient performance and a safer office operating environment. She has been an integral part of the organizations' initiatives involving technology such as the recently launched Duapartnerinvest web platform, the online NGO Directory, the Albaniancrowd web platform, the NGO Code of Standards web platform, etc.
Part of the Partners Albania research team, Mrs. Kapexhiu has a long experience in survey design and data analyses, management of databases and information, contributing to the advancement of the Centre's programs and interventions. She also facilitates administrative and logistic operations in the Center, ensuring premises, assets, and logistics are used effectively.
Mrs. Kapexhiu earned a BA and MA in History from Tirana University. She is fluent in Albanian (native), English, and Italian languages.
---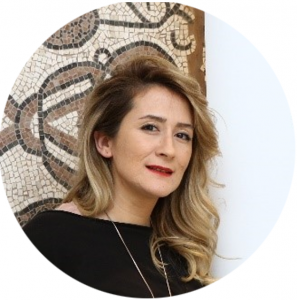 Finance Manager
JETMIRA HYSENAJ
Ms. Hysenaj joined Partners Albania in 2011, holding the position of Finance Manager. She brings over 15 years of working experience in the nonprofit and financial sector, with extensive experience in financial planning and analysis, accounting, taxation, and financial capacity-building programs for the nonprofit and profit sector.
Jetmira manages the institutional financial obligations to be in compliance with government authorities and donors, facilitates the process of Internal and External Audits, and ensures that financial and cost accounting policies, systems, and procedures are properly implemented.
She is very experienced in preparing and maintaining the organization's financial reports and all other internal reports. As part of her work, she conducts and documents financial analysis of programs and assists the organization with financial functions, such as assessing, auditing, planning, budgeting, taxes, consolidation, cost control, and project control. Jetmira also supervises the financial-related component of the sub granting schemes and beneficiaries of Partners Albania. She has extensive experience in the provision of training and consultancies on financial management issues for CSOs and various sectors targeted by the organization's programs.
Ms. Hysenaj holds a Bachelor's and Master's Degree in Finance from Tirana University and is a certified accountant since 2012.
---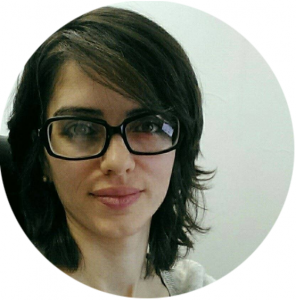 Program Manager
KOSTANDINA KERUTI
Mrs. Kostandina Këruti holds the position of Program Manager, responsible for the management of Philanthropic Activity and Support Infrastructure program, and research work related to enabling the environment for civil society development.
Kostandina brings 15 years of working experience in the nonprofit and academic sectors. Her previous experiences relate to research on foreign and security issues; project design and evaluation in youth and environmental fields.
Kostandina joined Partners Albania in 2011. She has been involved in NPO capacity-building programs; public awareness activities and events related to the promotion of philanthropy, and social enterprises. In charge of the management of sub-granting schemes for NPOs related to re-use of confiscated assets from organized crime for social purpose, and seed funding support for social enterprises.
Researching the development of civil society organizations has been a personal and professional interest of her. As part of the research team, she is engaged in different initiatives, particularly in the preparation of the Monitoring Matrix on Enabling Environment for Civil Society Development, an annual comprehensive report since 2013.
As part of the Philanthropic program, she is working towards the promotion and development of the philanthropic activity, through research and creation of support infrastructure, with a focus to support the development of community foundations and crowdfunding activities in Albania.
Kostandina Këruti holds a Master for Business Administration (MBA) from the Canadian Institute of Technology and is an alumnus of the International Fellow Program, Graduate Center, City University New York (CUNY).
---
Mrs. Maris Selamaj joined the team of Partners Albania in 2012 and currently holds the position of Project Manager. Maris is responsible for the management of projects related to citizen's engagement, and among them especially the youth civic participation in political, economic, and social life. She facilitates cooperation and peer-learning of CSOs committed to youth inclusion in Albania, facilitates processes of youth education with the sense of voluntarism, activism, and engagement in grassroots initiatives at the local level.
In addition to her current responsibilities, Maris is skillful and responsible for the design of Partners Albania promotional materials. She is currently engaged in the provision of training and consultancies for NPOs in the field of communication strategies and visibility plans.
Maris holds a Bachelor's Degree in Textile and Fashion Engineering at the Polytechnic University of Tirana.
---
Ms. Zeqo holds the position of Project Manager. She joined Partners Albania in May 2018, bringing over 14 years of working experience in the civil society sector, local government, and academia. As part of her previous positions in municipality and university, she was engaged in drafting and implementation of local fiscal policies, design, and implementation of student management programs and extracurricular activities, as well as coordination management of relations with various stakeholders.
Part of the Partners Albania team, Ms. Zeqo has managed mainly projects focused on transparent and good governance at the local level, and citizens' inclusion in participatory processes. In the last years, she is mostly engaged in programs related to CSOs development, institutional transparency and accountability. Ms. Zeqo coordinates the National Resource Centre for Civil Society services with regards to strengthening of CSOs' capacities to be more effective, transparent, accountable, and independent actors contributing to democracy and the integration process of Albania. She contributes also to the research and monitoring efforts of the organization in line with its mission.
---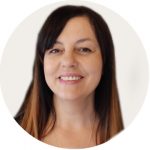 Finance Officer
FJORALBA BALLA
Fjoralba joined Partners Albania in November 2021. She has over 20 years of experience in Finance and Project Management. Mrs. Balla has worked widely with international companies in projects funded by USAID, World Bank, international organizations such as the International Labour Organization; both international and national businesses, including Canada-based CanPar Transport.
Among her key skills and qualifications are financial planning and management; budgeting and costing; grant management; monitoring and evaluation; human resource management; procurement, management of projects and programs, training on budget implementation and financial reporting, etc.
Fjoralba brings to Partners Albania her hands-on experience in evaluating applications and grants, by providing technical budget-related insights on grants to ensure adherence to proposed methodology and activity plan, detailed and overall financial reporting with a key focus on compliance with donor regulations and policies, matching expected activity results with grant spending and budget implementation, including management of required deliverables within established timeframes. She has also experience in provision of trainings with focus on financial reporting and grants management.
Fjoralba holds a MA in Physics from the Faculty of Natural Sciences, (University of Tirana); and a Project Management Applications Certificate from the University of Toronto, (Mississauga, Canada).
---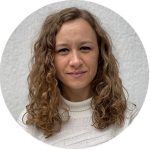 Ms. Mustafa joined Partners Albania in 2022 as a Project Manager in the Entrepreneurship and Social Innovation programmatic area. She is responsible for the management and coordination of projects in the field of social entrepreneurship, youth work and empowerment, start-up development, innovation and support, and capacity building, contributing to the further development and expansion of this programmatic area. Alis manages the Dua Partner Invest Platform, being responsible for the management of its main functions and services, towards the development of the start-up ecosystem through the facilitation of interaction between the main stakeholders being part of it.
Ms. Mustafa holds a Master of Science in Business Administration in the Management profile and a bachelor's degree in Finance and Accounting from the Faculty of Economy at the University of Tirana. She has over seven years of experience working in business consultancy organizations operating in the fields of project management and development, business consultancy, analysis, research, and studies, and is primarily responsible for managing and coordinating the whole process of developing, implementing, and following up all the project's phases, including building partnership and liaison with partners and stakeholders. She is also part of the academic staff of the Faculty of Economy, as Assistant Lecturer, in the Department of Management.
---
Grants Programme Manager – LevizAlbania
IRIS PANARITI
Iris Panariti joined the team of Partners Albania as part of LevizAlbania Project in March 2019.
Iris holds the position of Grants Programme Manager, responsible for key aspects of projects/program implementation and management related to NGO capacity building. In addition, Iris is responsible for the development of CfA, analyzing local democracy and civil society development and understanding the various challenges at national and local levels monitoring and evaluating applications and grants, periodically reporting on the process of grant-giving, and also for analyzing expected results as well as providing technical inputs of grants to ensure adherence to proposed methodology and activity plan, including management of timelines and deliverables.
Mrs. Panariti has more than (12) twelve years of work experience with national and international organizations, mostly direct work in the field of development and cooperation with a focus on economic development, EU integration, good governance, public administration, and human rights. Extensive experience in the area of project development and implementation, financial management, and monitoring for various technical assistance projects, and has been directly involved in different research and implementation projects especially at the local level and in cooperation with various stakeholders.
Prior to join LevizAlbania, Iris has been responsible for providing initiative, guidance and direction at a strategic, policy, and programmatic level in her work positions with Terre des Hommes, UN Women, UNDP, and World Bank projects with demonstrated experience in the project design and implementation of results-based strategies and programs.
Mrs. Panariti holds a MA in Business Administration from Institut Universitaire Kurt Bösch (IUKB) and a Dual Bachelor Degree in Finance and Management from the University of South Florida.
---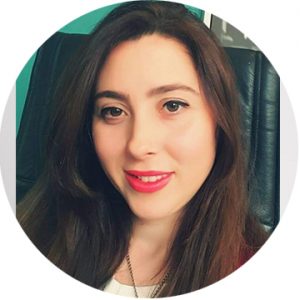 Individual Grants Manager – LevizAlbania
ERIONA KACELI
Eriona Kaceli joined the team of Partners Albania as part of LevizAlbania Project in October 2019. She holds the position of Individual Grants Manager, responsible for key aspects of projects/program implementation and management related to individuals and informal groups. In addition, she is responsible for the effective implementation of the Community Action Initiatives by ensuring synergies and interactions with other LA granting mechanisms, periodically reporting on the process of grant-giving as well as coordinating the coaching and mentoring support frame under CAI.
Mrs. Kaceli has more than (15) years of experience in finance and project coordination both in the private and public sectors. Prior to joining LevizAlbania, Eriona has worked closely with EU bodies and active working groups in the field of education under the World Bank program "Quality and Equity in Education", priority 4 "Higher Education Financing Reform" providing advice both in strategic planning at the national level, as well as in designing and implementing Action Plans in the field of higher education. She was part of the working group assisting on the drafting of the higher education financing reform, preparation of periodical study materials, and coordination of the Technical Unit of the reform implementation and groups of interest.  In the context of European Integration, she has contributed to the drafting and revision of the IPA project fiche 2, the identification of the priorities within the new government's program of education, and was also part of the working group on preparation of project proposals for vocational schools under IADSA agreement.
Mrs. Kaceli holds a Master's degree in Quantitative Economics – Financial Mathematical Modeling from the University of Perugia, Faculty of Business Economics (Italy).
---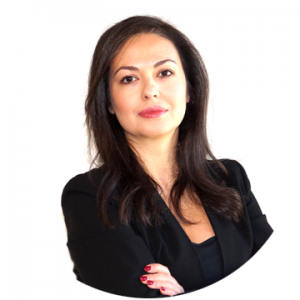 Program Assistant
KRISTINA LATO
Ms. Lato joined the team of Partners Albania in 2018. She holds a Bachelor's degree in Communication studies and has experience in Public Relations.  Part of the National Resource Centre team, she is in charge of public information on developments in the civil society sector; help desk information for the CSOs, and management of the NRC website and Social Media. Mrs. Lato as a member of the PA communication team is engaged in mentoring of CSOs to develop their communication and PR strategies. She is also involved in several studies and surveys conducted by Partners Albania, mainly in CSOs outreach and interviewing processes.
---
Project Manager
ERA SHERIFAJ
Ms. Sherifaj recently joined Partners Albania in the position of Entrepreneurship and Social Innovation Program Assistant, responsible for the interaction and functionality within Dua Partner Invest platform as well as researcher of new investors, financing strategies, and new start-ups.
Era holds a BA in Industrial Engineering from Kocaeli University and an MA in Engineering and Management from Polytechnic of Turin. She has developed and mastered knowledge in strategic management, innovation, and product development, business plans, project management, product design, and market research.
Era has internship experience as quality manager of the production process, and manager of strategic decisions in public services. She has worked as a young project manager and specialist in Saranda municipality in Albania. She worked closely with the incubator of Polytechnic of Turin for her thesis work: Start-up Perspective in Attracting Investors, Polito I3P case study. During this period, she has collaborated with start-ups in their business plan construction and in the process of finding and understanding the strategies start-ups follow to attract money and find the right investors.