Solidarity talk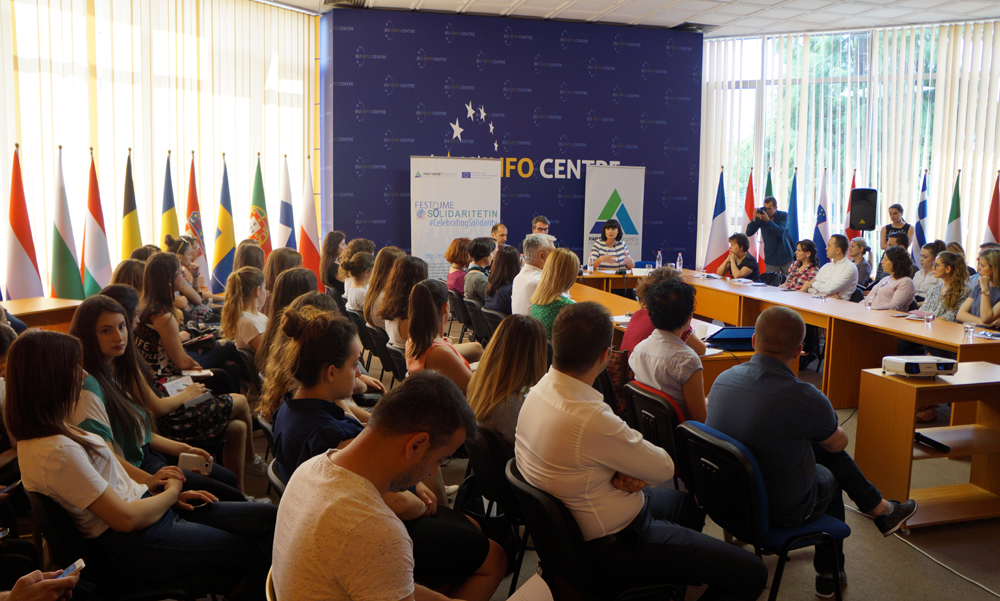 On June 16th 2017, Partners Albania organized a"Solidarity Talk", at the EU Info Centre in Tirana.
The discussion took place in the framework of the Solidarity Festival, a series of activities aimed at promoting good examples of solidarity across generations. During the discussion, participants and panelists, representatives of civil society, media, business and the public sector, shared their experience and perspective on solidarity.
The discussion was followed by the "Solidarity Exhibition", featuring the contribution of civil society organizations and civic initiatives in support of vulnerable groups, victims of crises or natural disasters, and other solidarity campaigns.
Click here to visit a photo gallery from this event.
---
The Solidarity Festival is part of the activities of the project "Celebrating Solidarity", supported by the Europe for Citizens Program of the European Union. The project aims to explore, stimulate debate and advance solidarity as a crucial topic within European societies. It contributes to better understanding and promotion of the value of solidarity in different times of crises within societies at country and EU level. The project is implemented by three organizations from the EU member states including DemNet in Hungary, Multi Kulti Collective in Bulgaria and Input Output Foundation in Poland and three from Balkan countries: Ana and Vlade Foundation in Serbia, Association for Education Mladiinfo International in FYROM and Partners Albania for Change and Development in Albania.