Partners Albania's contribution in the green startups and social enterprises ecosystem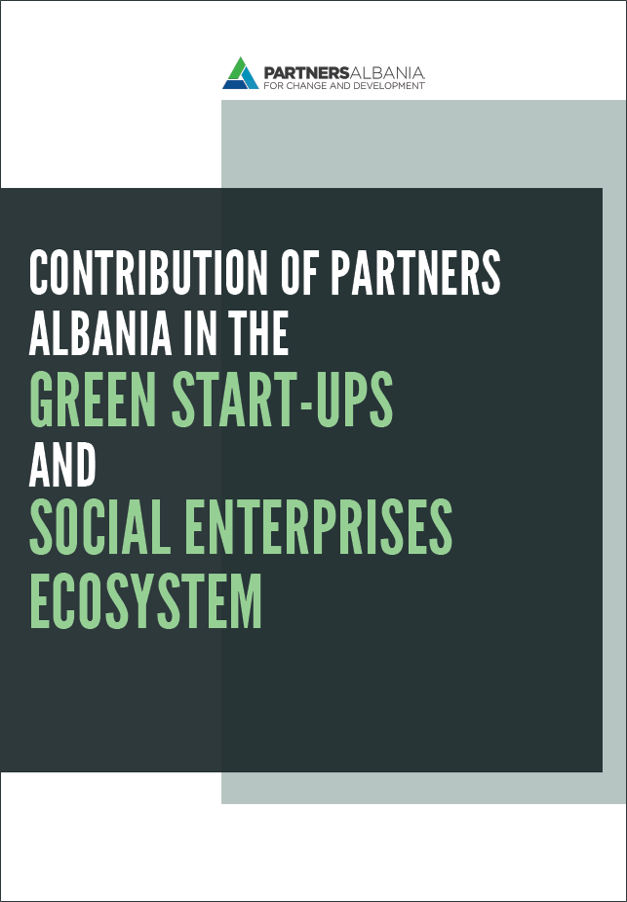 Partners Albania offers services of incubators and accelerators in the field of green start-ups and social enterprises. The services offered by PA are related to: capacity building, mentoring in developing business ideas, networking opportunities, exposure to international markets, and seed funding. The seed funding is provided through a pool of funds established as a combination of philanthropic institutions, donors, and local businesses' contributions.
Besides these services, Partners Albania provides its contribution in research and advocacy, in particular related to the legal framework of social enterprises. PA has pioneered the research of social entrepreneurship in Albania, covering issues of sector mapping, understanding its challenges and opportunities in local markets, existing funding and institutional support, the potential for growth, and the role of state and non-state actors in social entrepreneurship development.
Partners Albania has been part of several research initiatives on social enterprises and social entrepreneurship in the Western Balkans. Its research findings make the basis of advocacy at national and European level, backed up by participation in diverse networks such as EMES, EUCLID, Balkan Social Enterprise Research Network, Diesis, etc.
Find some facts on the impact of our programs in this regard, in the brochure below.
| | |
| --- | --- |
| Partners Albania's contribution in the green startups and social enterprises ecosystem | Download |