TERRORIST FINANCING RISK ASSESSMENT METHODOLOGY FOR THE NPO SECTOR IN ALBANIA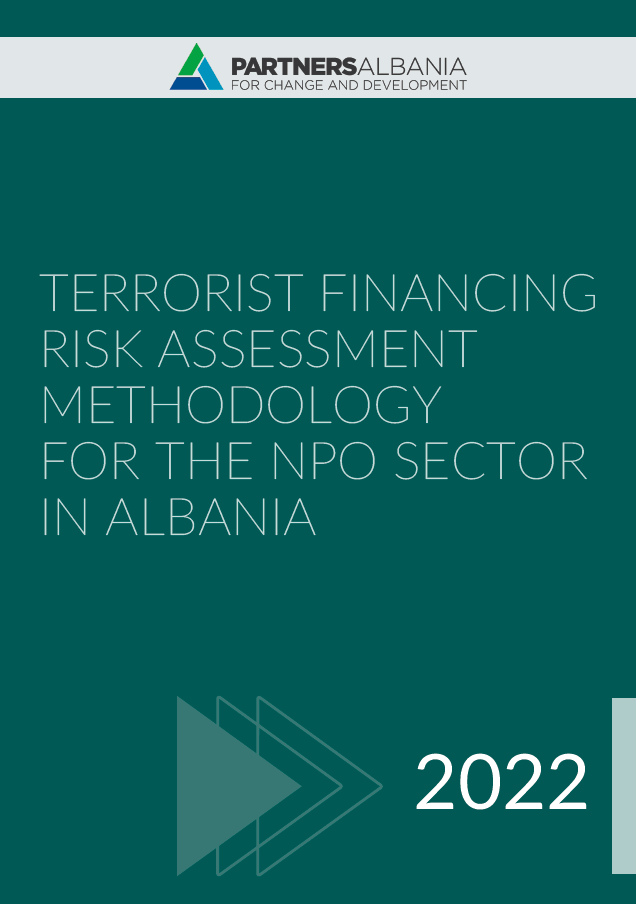 The report is prepared by Partners Albania in collaboration with the General Directorate of Taxation, with support from the Global Programme "Combating Illicit Financial Flows" implemented by GIZ and financially supported by the German Federal Ministry of Economic Cooperation and Development and the Norwegian Ministry of Foreign Affairs.
Albania is the second country in the Western Balkan region that has prepared the report following an international standard risk assessment methodology designed by Greenacre Group, aiming to help countries understand the TF risks to their NPO sector, assess how effectively they are mitigating these risks, and to be able to demonstrate clearly how they reached this understanding.
It is closely aligned with FATF requirements and guidance, and as FATF guidance recommends, it is prepared through a collaborative approach involving NPOs, state and law enforcement institutions, the financial sector, and religious communities, recognizing the shared interest in combating TF risk, through their participation in the Supervisory Body of the NPO TF Risk Assessment Methodology.