"Towards a Sustainable Society", quarterly newsletter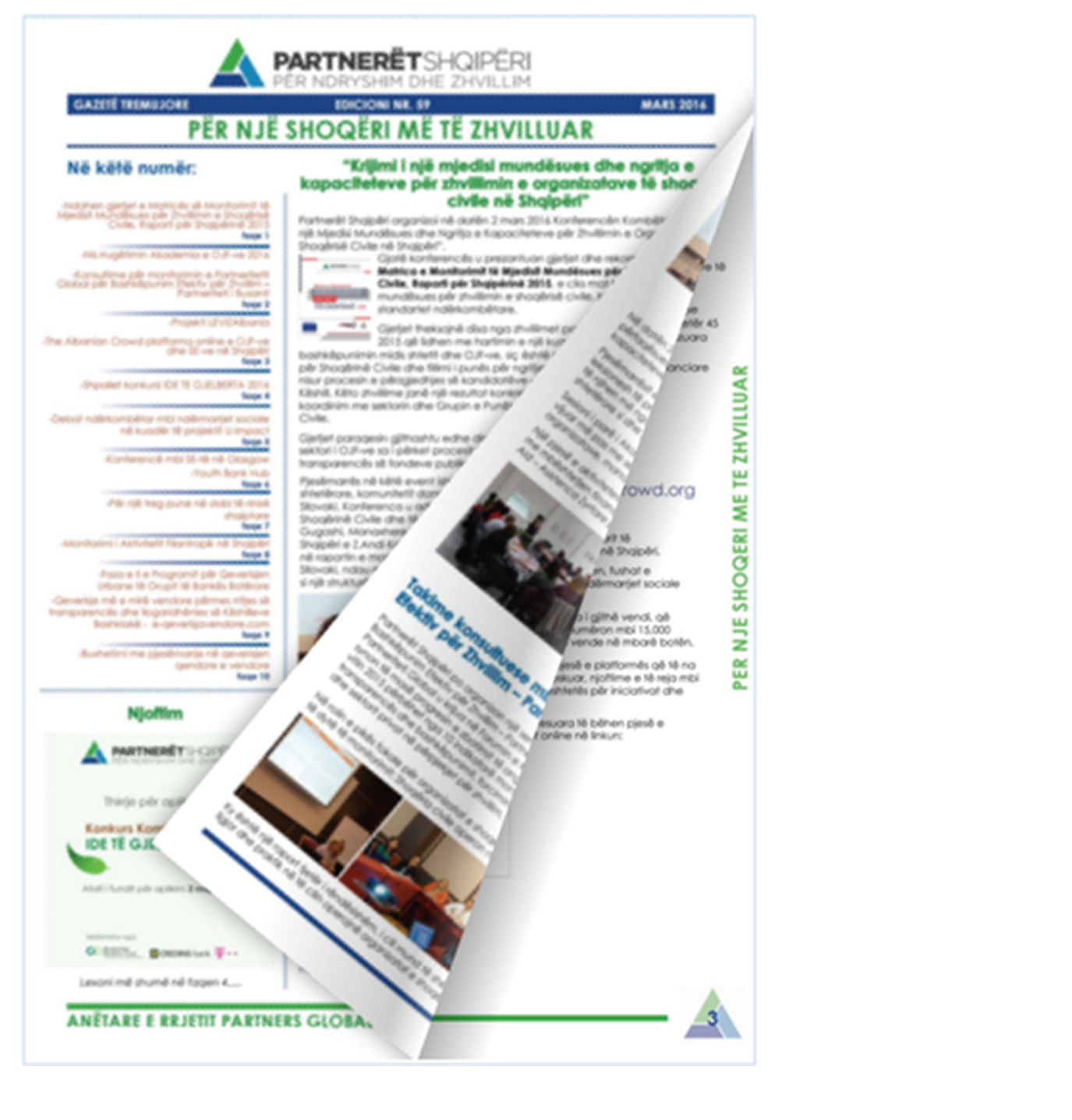 "Towards a Sustainable Society" is an informative quarterly newsletter Partners Albania has issued since its establishment in 2001. From April 2019, the latest developments in the nonprofit sector in Albania are presented in a periodical bulletin published by the National Resource Center for Civil Society in Albania.
Meanwhile, the latest news from Partners Albania activity, as well as announcements from other institutions that are of public interest, are available now in the form of a quarterly news digest.
Read the January – February 2020 news digest here.
---
Following are links to previous editions of the newsletter: