YOUTH BUSINESS AND EMPLOYMENT MANUAL BEST PRACTICES OF CIVIL SOCIETY ORGANISATIONS IN WORKING WITH NEET YOUTH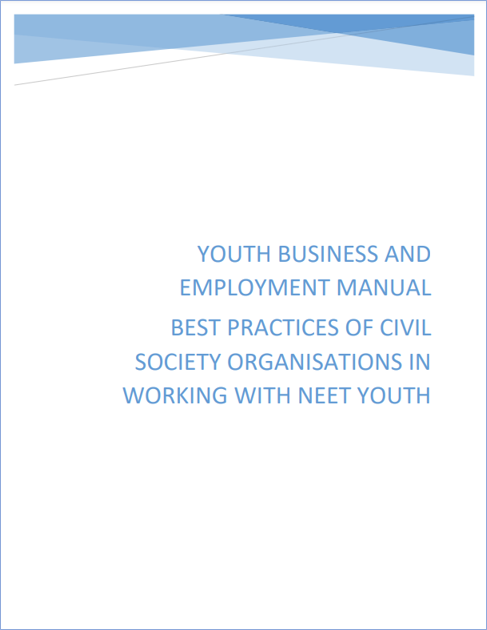 The Manual is designed to serve as a road map and guide for youth organizations and other CSOs interested in offering employment and business models to help improve the situation of NEET youth in their relevant communities.
The document is based on the findings of the comparative study conducted within the "Western Balkans and Turkey for EmploYouth", in Albania, Montenegro, North
Macedonia, Serbia, and Turkey. The analysis included desk research of viable examples used throughout EU member states, as well as gathering inputs and good practice examples from relevant
civil society organizations in these countries.