Solidarity Festival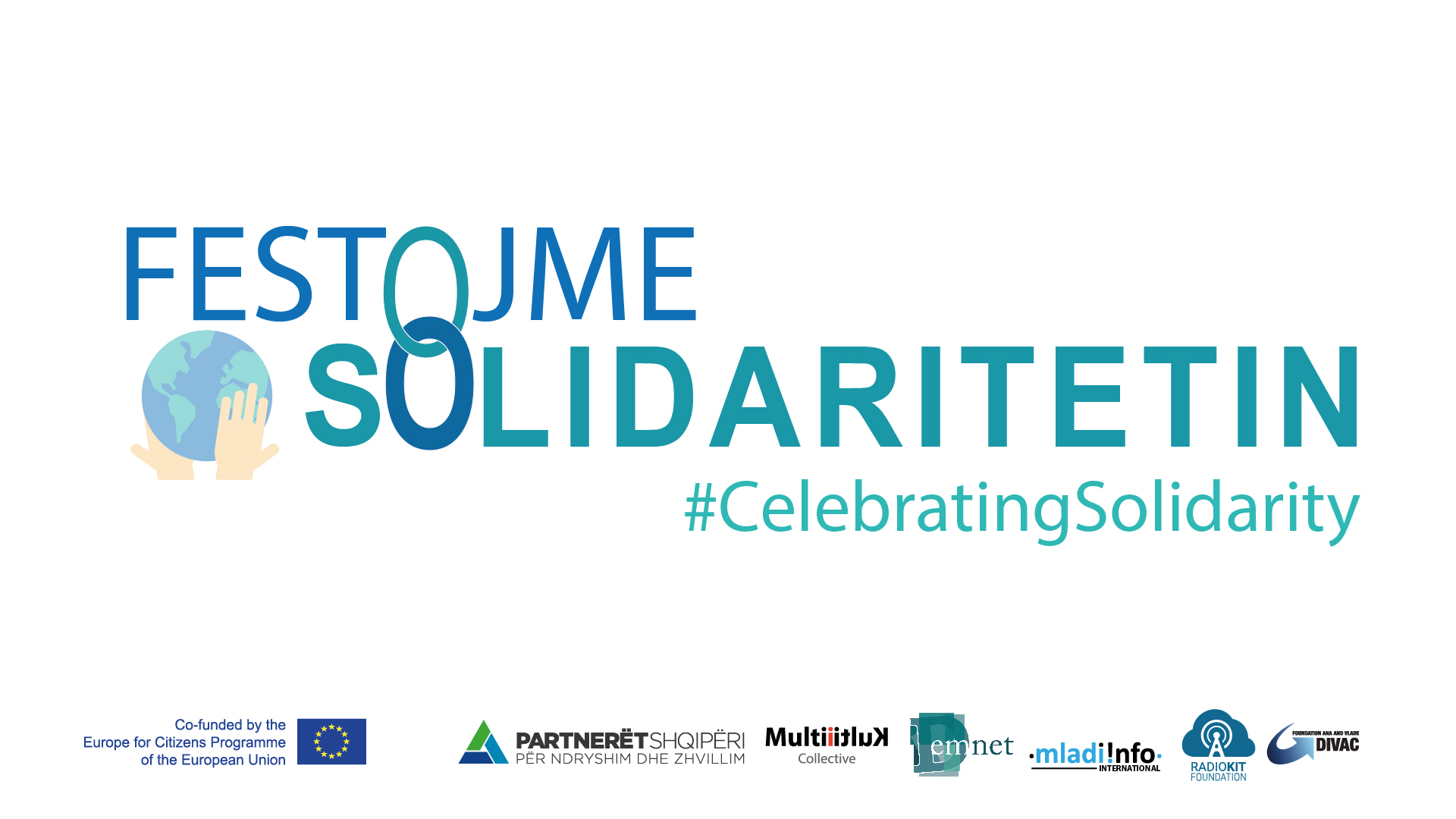 "The Solidarity Festival" is a series of activities celebrating solidarity, understanding, tolerance and support among people. Solidarity Festivals are organized by Partners Albania in Albania, and partner organizations in Bulgaria, Serbia, and Macedonia in the framework of the #CelebratingSolidarity project co-funded by the EU, Europe for Citizens programme.
Activities in the framework of Solidarity Festival will include: hiking, discussions and solidarity talk, exhibitions, visits to the Elderly home and donations for the elderly, children in need etc.
Stay tuned for upcoming activities in framework of the Festival.
---
The project "Celebrating Solidarity" aims to explore, stimulate debate and advance solidarity as a crucial topic within European societies. It contributes to better understanding and promotion of the value of solidarity in different times of crises within societies at country and EU level. The project is implemented by three organizations from the EU member states including DemNet in Hungary, Multi Kulti Collective in Bulgaria and Input Output Foundation in Poland and three from Balkan countries: Ana and Vlade Foundation in Serbia, Association for Education Mladiinfo International in FYROM and Partners Albania for Change and Development in Albania.
Solidarity Festival in media
"Festojmë solidaritetin", "Credins Bank", mbi 10 mln lekë kontribut për 2016-ën