ROUND-TABLE ON THE POLITICAL, SOCIAL AND ECONOMIC PARTICIPATION OF YOUNG PEOPLE IN TIRANA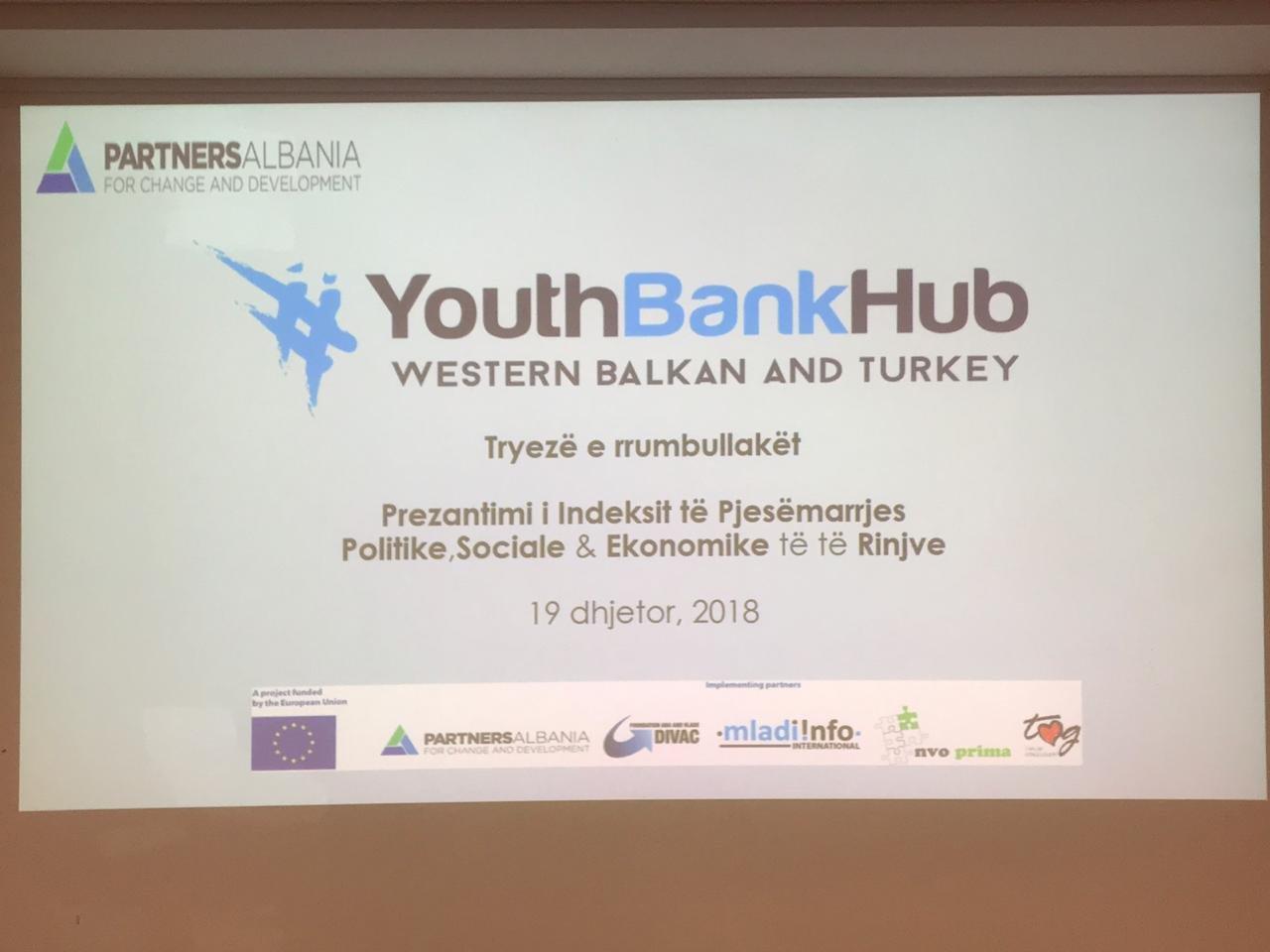 Following the round of meetings in order to present the Monitoring Report on the Index of  Social, Political and Economic Inclusion of Youth, for the period January-June 2018, on 19 December 2018 Partners Albania organized the last round table for this year. The round table was organized in Tirana and 25 representatives from local civil society organizations, universities, youth organizations and local and national government institutions that work and provide youth services participated in it.
The centralization of competences in secondary education institutions and the lack of coordination between local education and decision-making institutions on drafting joint work plans and interventions in order to increase youth participation in local decision-making was one of the concerns shared by the attendees. Increasing of policies oriented towards vocational education by coordinating the career counseling service – vocational education – employment policies and increasing youth incentives in this sector is seen as an intervention to improve the economic and social situation of young people. More willingness to coordinate and intervene by vocational education institutions and state employment institutions, rural interventions based on specific area needs and better coordination with civil society were some of the participants' recommendations on education and employment of young people in the country.
The inclusion of data on the phenomenon and the situation of youth migration was another recommendation made by the attendees to further enrich the analysis on the situation of youth economic, social and political inclusion.
Suggestions and recommendations received during the roundtables will be reflected in a set of advocacy issues and concrete recommendations for the governing institutions at central and local level.
---
The project "Youth Bank Hub for Western Balkans and Turkey", is implemented by Partners Albania for Change and Development in Albania, "Ana i Vlade Divac" Foundation in Serbia, Association for Education – MLADIINFO International in Macedonia, "Prima" organization in Montenegro and "Community Volunteers Foundation" in Turkey. The project is funded by the European Union.