Monitoring report on the philanthropic activity in Albania, September 2016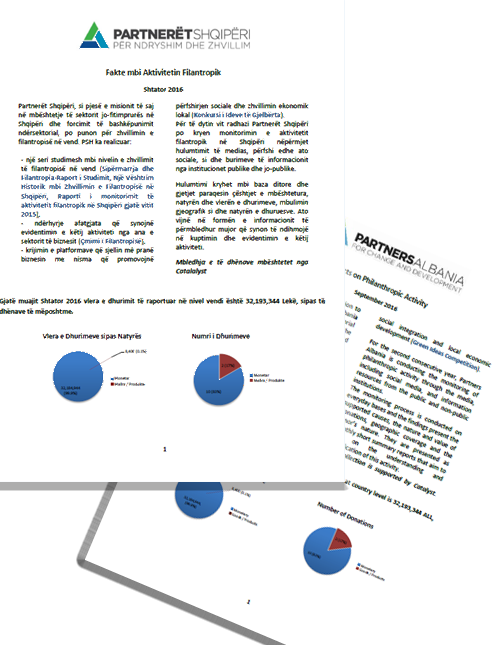 Find here data on the philanthropic activity conducted in Albania during September 2016.
For more than one year, Partners Albania is conducting the monitoring of philanthropic activity through the media, including also the social media and information resources from the public and non-public institutions. The monitoring process is conducted on everyday bases and the findings present the supported causes, nature and values of the donation, geographic coverage and also the donor's nature. They are presented as monthly short summary reports that aim to help on the meaning and identification of this activity.
For data on the philanthropic activity during 2015 click here.
| | |
| --- | --- |
| Monitoring report on the philanthropic activity, September 2016 | Download |