NPO Academy 2018
Partners Albania successfully completed the NPO Academy program for the fifth group of participants, representatives of NPOs from all over Albania. During September '17- March '18, PA organized the cycle of 13 lessons for the 15 participants of this season as well as a study visit to Slovakia from 26 February to 3 March. Sharing experiences and best practices on a series of issues related to the development and sustainability of the sector, involvement in policy-making processes at the local and central level, and discussion on partnership opportunities were the focus areas during meetings with the Slovak organizations.
PA delivered coaching and mentoring session to the participating NPOs in the program from 2015 – 2018 assisting them to develop internal policies and procedures, design fundraising plans, develop project proposals, develop communication strategies and advocacy and lobbying plans of action etc, contributing to a target of 80 NPOs beneficiaries throughout the program.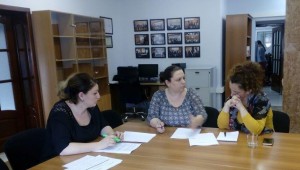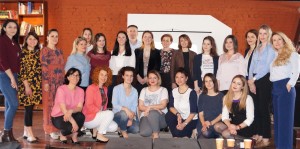 At the closing conference held in April, participants of the NPO Academy through the years shared with the other guests some of the benefits, personal and professional achievements and plans for the future.
---
NPO Academy was implemented by Partners Albania in cooperation with Partners for Democratic Change Slovakia (PDCS) in the framework of the project "Pillars of civil society: More effective cooperation between civil and state sector in Albania", financially supported by Slovak Aid – Official Development Assistance of the Slovak Republic.