The process of application for participation in NPO Academy 2017 is open!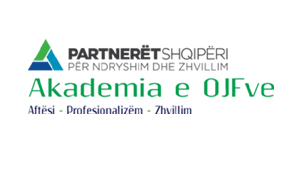 NPO Academy comes in its 3rd consecutive year as a consolidated program which offers education and development opportunities through contemporary learning approaches and multidimensional experience exchange to NPO executives across the country.
During the last two years, 42 NPO executives benefited knowledge and skills enhancement, cooperation, networking and partnership opportunities with similar organizations in country and abroad. Through a follow-up coaching and mentoring program, participating NPOs will be guided towards effective implementation of the knowledge and skills acquired in the Academy.
We encourage applying in the Academy executives of Albanian NPOs in the position of the Director, Program Manager and Chairpersons of the Board/Assembly, who aim the enhancement of capacities and their professional development in the sector, to build effective organizations serving the public and interest groups.
Please read the Brochure to know more about the program, criteria and application process.
The deadline for submission of the Application is February 3rd, 2017

If you require additional information, please contact Mrs. Jonida Alite, Training Director at: jalite@partnersalbania.org