VACANCY at LevizAlbania – Monitoring, Evaluation & Civil Society Manager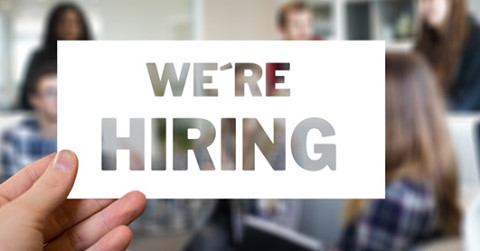 VACANCY: Monitoring, Evaluation & Civil Society Manager
Location:  Tirana, Albania
Organization:   LevizAlbania
Employment Type:   Full time employment
Starting Date of Assignment:  February 2019
Application deadline:  15 January 2019
Background information
"LevizAlbania" (LA) is a project funded by the Swiss Embassy and implemented by three Albanian organizations, Open Society Foundation for Albania (OSFA), Partners Albania and Co-PLAN. First phase of the project is implemented from July 2015 to June 2019, while the second phase covers the period July 2019-June 2023. LevizAlbania is an innovative project designed to have a catalytic effect on local democracy in Albania. It will enhance local democracy by cultivating a locally rooted, demand-driven and influential civil society at sub-national level across the country.
Responsibilities (General)
Monitoring, Evaluation & Civil Society Manager (ME& CS M) has to skillfully manage the monitoring and evaluation system with well-defined results, milestones and targets for the implementation of granted projects, with specific reference to the LevizAlbania mission. She/he is responsible for Civil Society and also gender mainstreaming component of the project, serving as gender focal point of LevizAlbania.
Responsibilities/Duties (Summary of key functions)
On M&E component:
Manages LevizAlbania M&E processes;
Ensures the implementation of the M&E system and periodically reports on the state of play;
Develops LevizAlbania annual monitoring plan in close collaboration with Grant Managers;
Responsible for the completion and analyse of the project evaluation assessment (LevizAlbania Barometer);
Analyzing data recommends lessons learnt and follow up based on grantees narrative reports;
Responsible to identify, develop and promote the best practices and lessons learnt, directly linked or resulted by the project' activity;
Work closely and complementary with Short Term International/National expert in their M&E missions.
On Civil Society component:
Ensures effective management of the civil society component of the project;
Coordinates all activities related to the CSOs component of the project;
Responsible for planning and organizing the CSOs idea competition scheme;
Offers professional guidance to LevizAlbania grantees and fellows on development strategies and capacity building;
Contributes to synergy-building among LevizAlbania grantees and fellows and broader CSO stakeholders working in the area of democratic governance;
Substantively cooperates and is proactive with regard to the directions and mechanisms of the project's grant scheme in close cooperation with other assigned colleagues;
Makes sure and is collaborative that the Civil Society Grant Scheme is well designed to meet the project needs;
Nurture broader partnerships in the areas of democratic governance;
Maintains a robust and healthy relationship between the Project Management, CSO partners and local authorities;
Identifies and enriches sources of information related to civil society and local democratization issues;
Works closely with local media for better reaching out the community and multiplying the grantee's results in close collaboration with Media and Communication expert.
On Gender Mainstreaming component:
Ensures the implementation of the Gender Mainstreaming Policy by LA;
Reports progress on gender mainstreaming as part LA's annual reporting to the donor;
Orient and assist the grantee on Gender Mainstreaming policy of LA.
Education
Advanced university degree (Masters) related to public policy or public management, such as Political Science, economics, law and other social sciences.
Experience  
At least 5 years of working experience in strategic planning, project management and Monitoring & Evaluation System.
Proven experience in planning and implementing CSOs activities in relation to democratic process and partnership-building;
Ability to prepare high quality policy briefs, analytical reports, and technical research reflecting the activity and capacity of Civil Society and other actors with regard to CS role, its inclusion & participation and also good practices in democratic governance;
Proven track record of advising, organizing and supervising public awareness activities partnering with CSOs, including that of CSOs capacity-building projects;
Ability to work harmoniously with people from different cultural backgrounds;
Resourcefulness, good interpersonal skills and ability to work in a multi-cultural, multi-ethnic environment with sensitivity and respect for diversity;
Demonstrated ability to develop and maintain effective work relationships with and between different levels and types of project personnel and counterparts;
Excellent PC user skills: word processing, spreadsheets, databases and web-based research.
Language Requirements:  
Strong skills in written communications in English particularly in preparing issue-based papers and/or reports;
Excellent spoken English is also required.
APPLICATION PROCEDURES:
The application should include a cover letter and the CV in English. Other supporting documents are welcomed. The application should arrive not later than 15 January 2019 via email to: info@levizalbania.al.
Only short-listed candidates will be contacted for interviews.
LevizAlbania is an equal opportunity employer and welcomes applications from all interested groups without any discrimination!