WINNERS OF THE FIRST ROUND FOR THE "EMBRACE: ENTREPRENEURSHIP MODELS BUILDING RELATIONS AND CREATIVE ECONOMY" PROJECT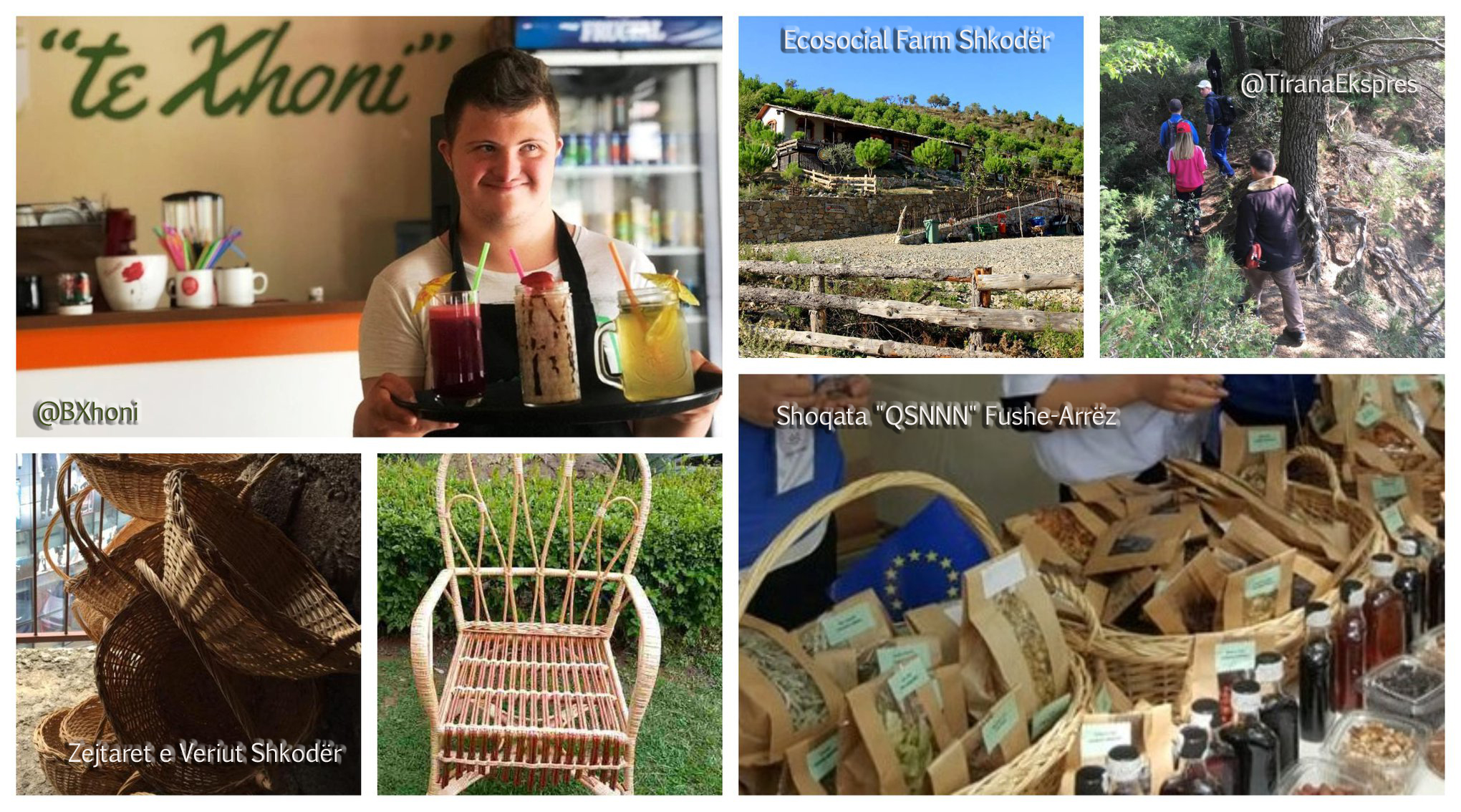 Partners Albania is pleased to announce the winners for the first open Call for Proposals under the "EMBRACE: Entrepreneurship Models Building Relations and Creative Economy project.
"Eco-Social Farm for Social Inclusion", implemented by The Door, Shkodër;
"Recycling of wastes as an alternative for the employment of women" implemented by Zejtarët e Veriut, Shkoder;
"New horizons for disadvantaged and long-term unemployed women in Fushe-Arrez" project, implemented by Qendra Sociale në Ndihmë të Njerëzve në Nevojë, Fushë Arrëz;
"Mapping Tirana Trails and making it available through a website and a mobile application" project, implemented by Tirana Ekspres, Tirane;
"Empowering Jonathan Center with financial sustainability through its social business" project, implemented Jonathan Center, Tirane
Through Partners' Albania financial support, these five entrepreneurship initiatives will contribute to the social inclusion of disadvantaged groups such as unemployed women, children with special needs. The initiatives will foster the economic development of local communities in different areas of Albania, intervening in areas such as tourism, social services, and artisan products.
From the signing of agreements with the implementing organizations
---
The project "EMBRACE – Entrepreneurship Models Building Relations and Creative Economy" aims to contribute to the development of social economy fostering inclusive development in the country and is implemented by Partners Albania for Change and Development in partnership with Project Ahead (Italy), and funded by the European Union through the Delegation of the European Union in Albania.
| | |
| --- | --- |
| Eco-Social Farm for Social Inclusion | Download |
| Recycling of wastes as an alternative for the employment of women | Download |
| New horizons for disadvantaged and long-term unemployed women in Fushe-Arrez | Download |
| Mapping Tirana Trails and making it available through a website and a mobile application | Download |
| Empowering Jonathan Center with financial sustainability through its social business | Download |