Winners of the Green Businesses 2021 national competition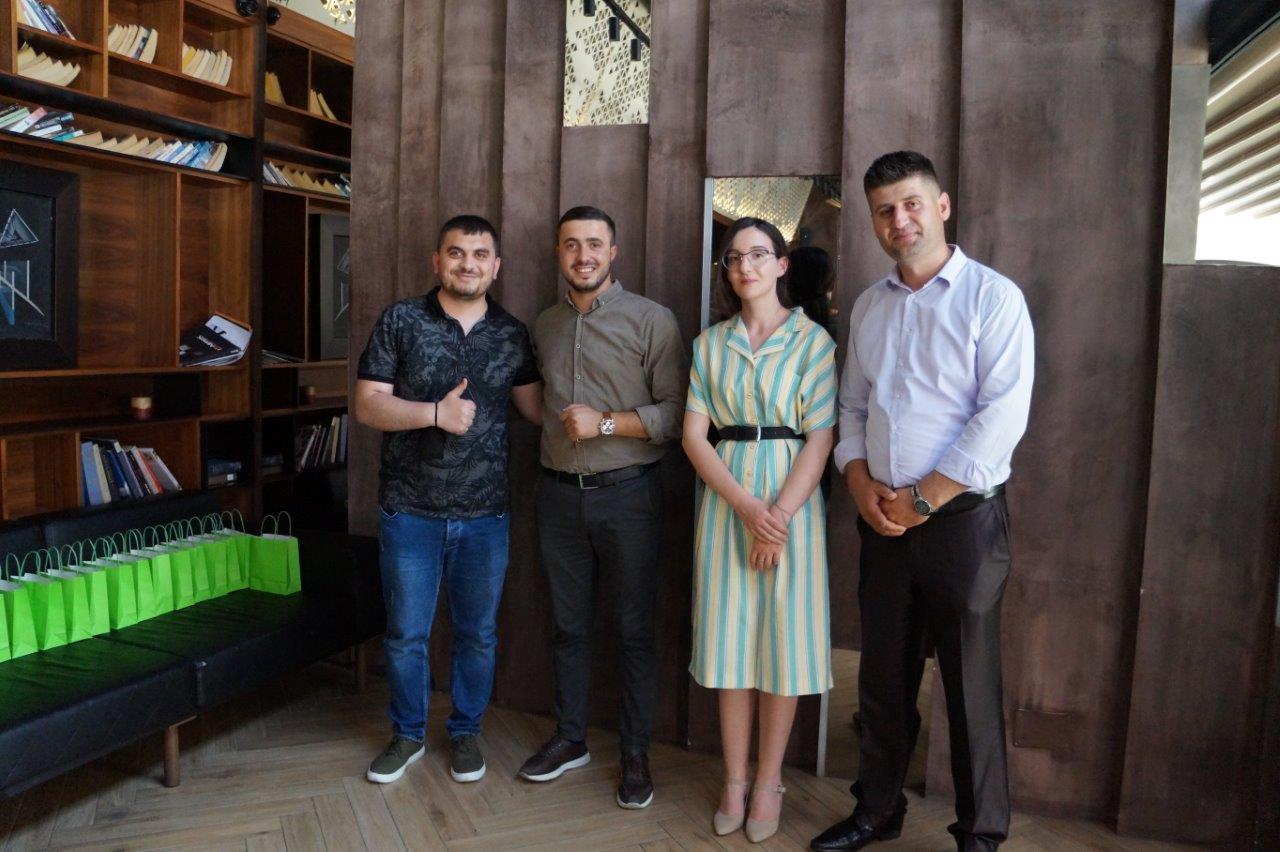 Partners Albania organized on June 8-9, 2021, Green Business Competition 2021!
The Green Business Competition is an activity organized by Partners Albania since 2012. It aims to stimulate and encourage innovation for green business ideas at the local level and explores the role of philanthropy in engaging local communities to generate green business ideas that utilize local resources and revitalize disappearing traditional production chains and community-based markets. By supporting innovative, local sustainable economic development initiatives, The Green Business Competition aims to substantively contribute to building a peaceful, competitive, and prosperous Western Balkans and Greece region in line with the seven (7) Sustainable Development Goals of the 2030 Agenda. This year, the organization of the Green Business Competition was supported by Rockefeller Brothers Fund, Erasmus Plus Program of the European Union, and Credins Bank.
Fourteen finalists selected among competitors from social enterprises, individuals, small business ventures, and non-profit organizations, presented their business ideas which were evaluated by an independent jury, experts in the area of economy, education, and business development.
The competition supported business ideas in two main LOTs according to their stage of maturity:
LOT 1: Business Ideas at Conceptual Stage
LOT 2: Businesses in Pre-Seed Stage
The winning ideas are:
LOT 1: Business Ideas at Conceptual Stage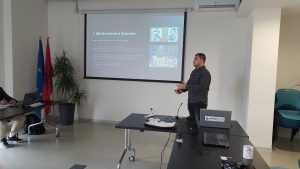 ROMIX TOYS is a brand established a few months ago. They started with the publication of the first comics book with children's stories and now aim to produce simple and unique toys made of recyclable materials, mostly from textile pieces. A portion of the revenues generated from their sales will be used as a fund to support social initiatives. This social enterprise is expected to serve as a source of employment for at least three (3) women from the Roma minority and/or from other vulnerable groups (as tailors) as well as to support traders from these communities by purchasing from them the necessary raw materials..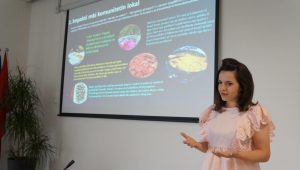 Përmeti's Yummy Treasures will be an exhibit shop selling organic products which are typical of the Përmeti area. This store aims to serve to customers healthy products, as well as to support farmers, producers, and housewives to sell their products. Customers of Përmeti's Yummy Treasures will have the opportunity to buy fresh berries, cornelian cherries, strawberries, blueberries, etc., and various types of jams, honey, brandy, wine of different varieties, white sheep cheese, medicinal plants, artisanal bread, and pies in different flavors.
This store aims to maximize the experience of vacationers and visitors of Përmeti, by providing organic-gastronomy and agro-tourism, and by offering and serving the local products in a unique way.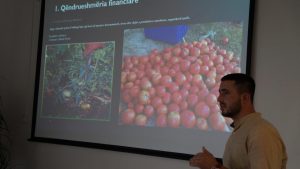 The Punnet of Taste (Arka e Shijes) aims to bring back once again to the consumer tables the values and tastes of autochthonous, organic products of the Tirana area. Considering the high consumer demand for healthy fruits and vegetables, as once tested, this business aims to offer agricultural products from indigenous seeds, engaging other farmers in the area, and thus contributing to the improvement of the local economy.
LOT 2: Businesses in Pre-Seed Stage
The Hazelnut Tour is organized at the"Xheviti's Farm", a business set up in the area of Mallakastra, which is focused on the cultivation of hazelnut and olive products. The Hazelnut Tour organized in the form of a fair, helps local farmers to sell their products during the harvesting period, and offers a unique experience for visitors who not only buy the products but also enjoy the experience of the harvesting process.  Through support from Partners Albania, the farm aims to improve this customer experience, increase the range of by-products and invest in quality product packaging.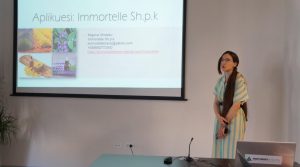 Immortelle aims to serve rural families in need, farmers, and exporters in the Petrela area of Tirana by assisting and providing quality sapling and seeds of medicinal and aromatic plants (MAP). Immortelle will also provide the necessary training from planting to harvest. Increasing organic farming in Albania is expected to bring sustainable income to rural households, as well as a positive impact on the environment as it will enable the regeneration of natural resources damaged by the wild plant harvest.