Winners of the Green Ideas 2017 national competition announced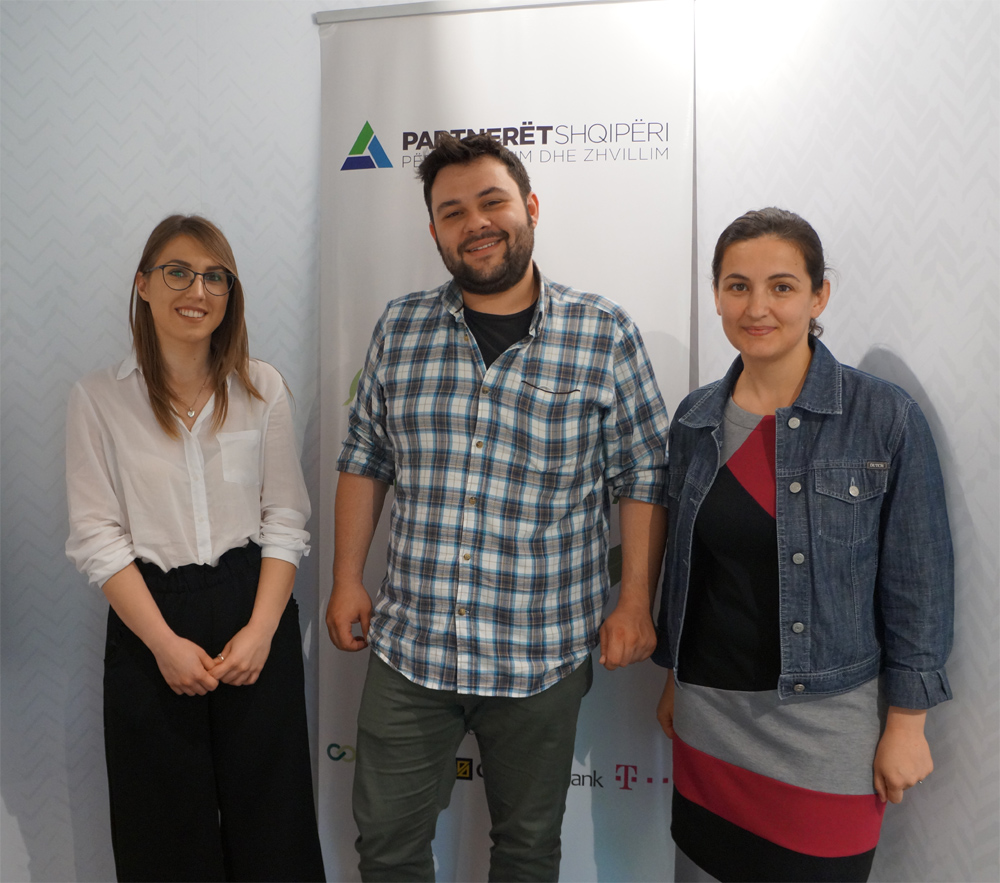 Partners Albania organized on May 25 – 26, 2017 in Tirana, the National Competition "Green Ideas 2017".
This is the sixth year that Partners Albania organizes this competition, aiming to support initiatives that promote social inclusion, integration, employment and local economic development through ideas that are environmentally friendly.
The novelty lies in cooperation and creation of a joint seed fund from national companies and international donor institutions, with institutional support of Rockefeller Brothers Fund (RBF).
During the two days of the competition, 22 individuals, civil society organizations and small businesses presented their ideas before the evaluation panel of expert who selected the three best ideas:
"Art Recycling", the idea of the Development Alternative Resource Center (DARC) aims to establish a small business for the production and sale of products/objects built with recycling materials. In addition, the idea aims to create opportunities for youngsters to be trained and learn art through recycling, as well as increase community awareness on the use of the recycling materials.
"Production and Trade of Aroma Therapy Products" will be implemented by Aroma Therapy Albania, a small business that aims to create an authentic Albanian aroma-therapy cosmetic line, of healthy, chemical free products made from local natural resources.
"Sofra e Anéve", (Grandma's cooking) idea of Gjirokastra Foundation aims to develop culinary tourism tours in the city of Gjirokastra, relying on the rich tradition of "home cooking" and use of home garden products. The idea aims as well to promote the local agricultural products, diversification of tourism services and increase of employment.
Each of the winning ideas will receive funding in the amount of 800,000 ALL. The co-funders are Rockefeller Brothers Fund, Credins Bank and Telekom Albania.
The winning ideas of the national competition will participate in the regional competition that will be organized by the Balkan Green Foundation in July 2017, in Montenegro.
Click here to visit the photo gallery from this event.
For more information on the winners of the competition over the years, read the brochure here.
Supported by: