Youth Movement – A New Page for Local Communities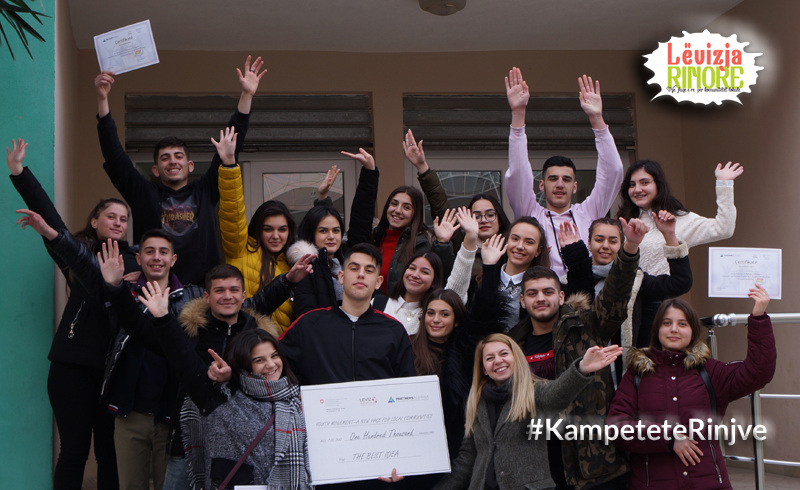 "Youth Movement – A New Page for Local Communities" is a new initiative of Partners Albania within LevizAlbania project, in the framework of VASS. This four-year initiative that started in 2019, aims to create a movement of young people across Albania, by educating them with a sense of voluntarism, activism, and responsibility, as well as strengthening the relationships between youth and local communities towards a stronger democracy. During 4 years, PA will organize in 12 main cities of Albania, 24 camps with high school students. The youngsters participating in these camps will build their skills on how to identify and develop grassroots initiatives.
Youth Speak out will be an annual activity in TEDX format, that will promote activism and create role models among youngsters, inspired by their peers' work. In this event youngsters designing and implementing initiatives as part of the boot camps, will share their success stories in front of an audience composed of youngsters but also decision-makers at the local level.
The first four Youth Camps were organized during January – February 2020, in Shkodra and Vlora, attended by 80 youngsters from 4 High Schools. The young participants developed and pitched 16 community projects before a jury composed of local government representatives, regional education directorates, local NPOs etc. who selected 4 best grassroots initiatives that are currently being implemented by the youngsters.
"Radio Oso Kuka" initiative from the students of "Oso Kuka" High School in Shkodra aims to increase the activism of young people through contributing to information, awareness, education, promotion of talents within the school and their involvement in community initiatives.
"Let's clean up the Soda Forest!" initiative from the students of "Jani Minga" High School in Vlora consists in mobilizing volunteers from the school and the surrounding community to carry out four cleaning actions in the Soda forest near Vlora city.
All together for the improvement of the "Ibrahim Kushta" school premises conditions initiative from the students of "Ali Demi" High School in Vlora is mobilizing youth and the wider community to contribute to improving the conditions of a rural school, providing better education for its students.
"The Book Map" initiative implemented by the students of "28 November" High School in Shkodra, consists in the creation of a website mapping the books in the public and private libraries of Shkodra, thus facilitating access for youngsters especially those in rural areas. A special Audiobook section on this website, recorded by the students of "28 November" High School, will bring the book closer to people with sight impairment.
| | |
| --- | --- |
| Broshura e projektit "Të pastrojmë pyllin e Sodës!" | Download |