Service provision to the business sector
The development of a strong, dynamic and competitive business sector in Albania, in recent years, has shown the necessity to further advance the workforce capacities, so they can deliver based on the organization's business goals and strategies.
Partners Albania's services to the business sector consist of: Training Needs Assessment; Training Design and Delivery; Mentoring sessions; Dialogue and process facilitation. The services target junior, seniority, middle management, and executive positions in the Financial Services Industry (banking and microfinance); Telecommunication Industry; Business Process Outsourcing Sector, and other Corporate.
We offer a contemporary soft-skills training package and tailored mentoring and dialogue facilitation sessions, provided by a team of qualified experts with national and international expertise.
Since 2005, we have assisted about 1720 employees of various companies, by driving the workforce performances to improve their financial and operating performance and inspiring a culture of lifelong learning. We value all communication and feedback that we receive from our clients, maintaining an open dialogue in responding to their needs, and communicating our strategies for the services. We have measured the success of our services by the number of customers who come back – 80% of service requests come from businesses with whom we've worked continuously in the past 10 years.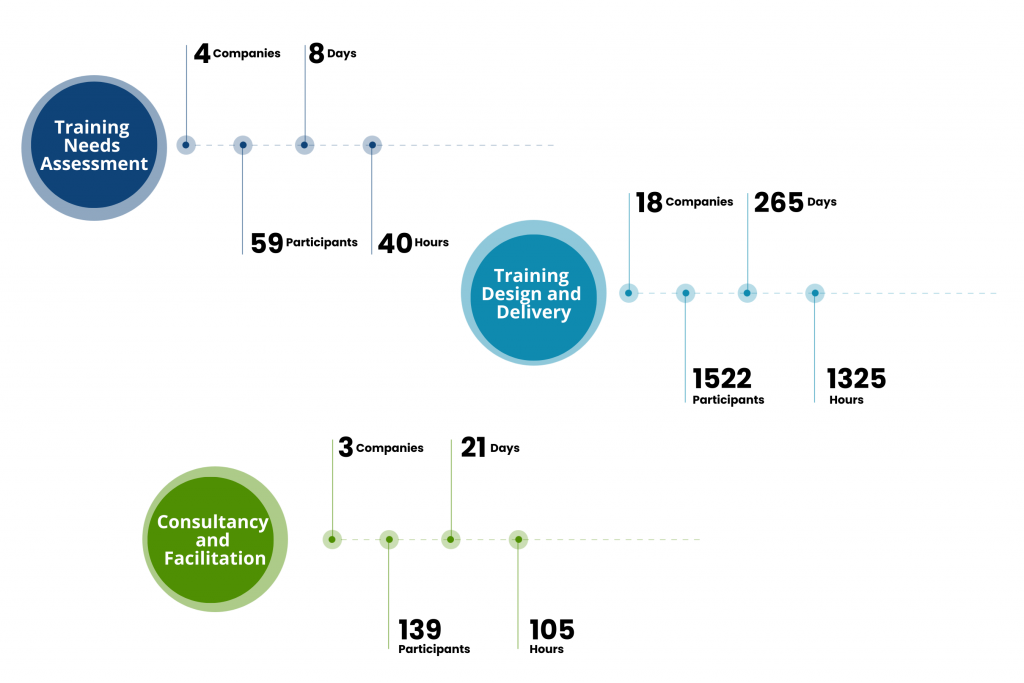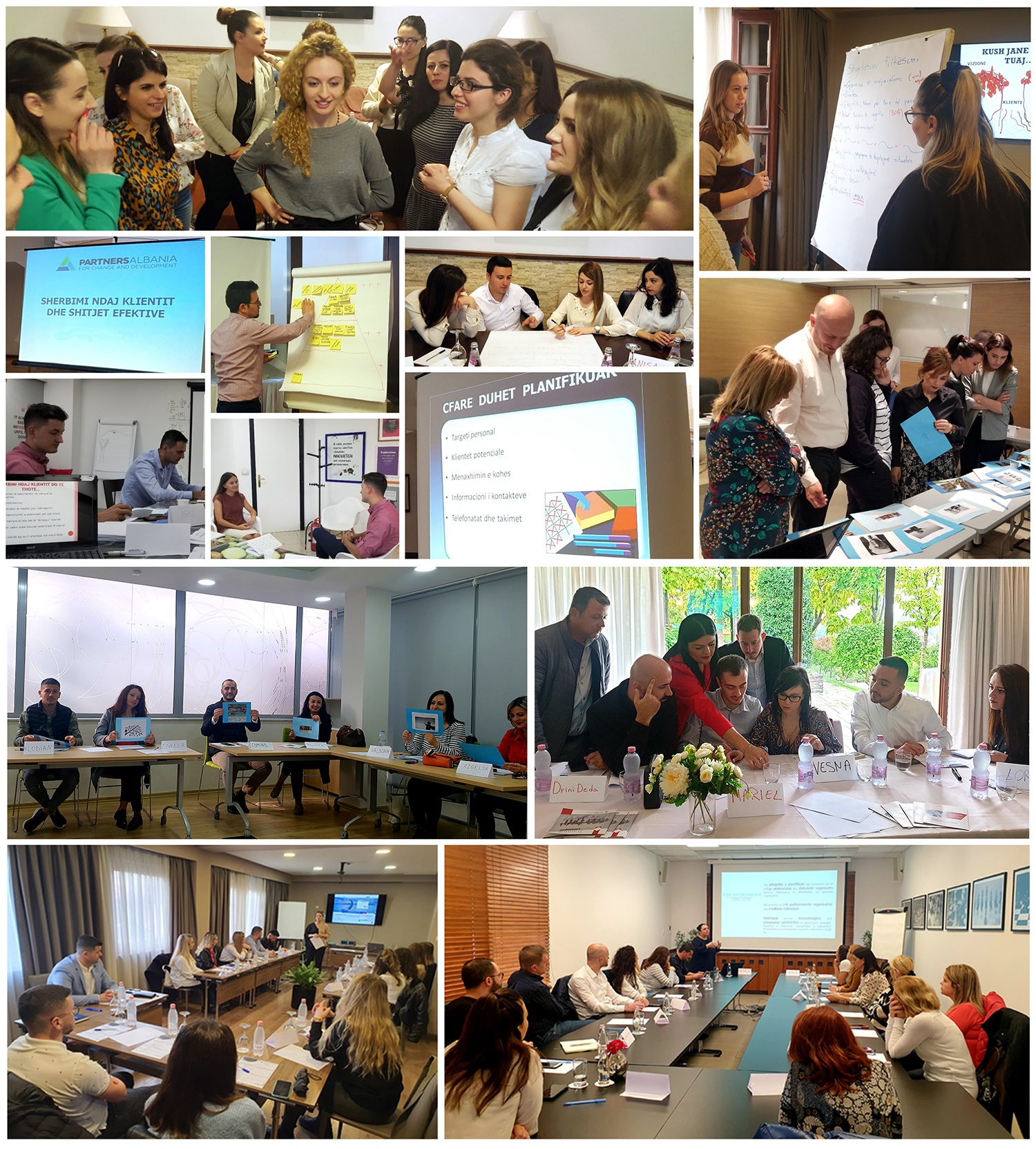 TESTIMONIALS
"Since 2009, Alpha Bank Albania has extensively collaborated with Partners Albania in terms of capacity building programs for junior, senior employees, middle management, and executive level. The main areas of services have been focused on the development of the Banks' salesforce; enhancement of management/supervisory skills of management, and organizational change management. We value the excellent job, through tailored programs delivered"
---
"First Investment Bank has several contracts with Partners Albania. The results we have gotten have always been very positive. PA offers highly qualified experts with national and international experience in training delivery and evaluation. PA delivered tailor-made training, using the most updated information and technologies, keeping everyone involved in discussions"
---
"Partners Albania contracted by Albanian Association of Banks has provided training courses to various representatives of the banking sector on "Training of Trainers". We do believe that PA highly qualified experts deliver professional and tailor-made programs in compliance with the audience needs using a contemporary methodology"
---
"Societe Generale Albania has extended cooperation with PA, providing several training programs to seniority and managerial positions as well as to salesforce. Very interactive sessions, tailored to the needs of the target group. We are very satisfied with the service provided and would highly recommend PA for its qualitative, interactive training and expertise"