A Historical View of the Development of Philanthropy in Albania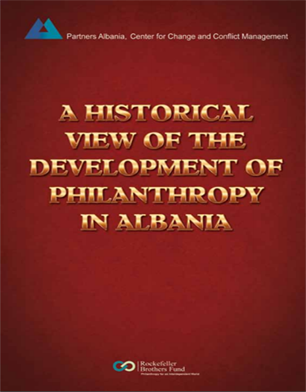 The study aims to provide a historical view of the development of philanthropy in Albania, in different historical periods, from the 19th century until the present. The evidence presented has been identified based on existing documents, which actually were not numerous on this subject matter. The study did not go in depth into analyzing the development of philanthropy and charity in the period after 1990, given that this was not part of its scope. The relatively close period with the time when this study was carried out, the vague philanthropic activity during these 20 years and the lack of documentation of this activity by the individuals as well as by the state, requires a different approach to the study.
The study was made possible through the support of the Rockefeller Brothers Fund. 
| | |
| --- | --- |
| A Historical View of the Development of Philanthropy in Albania | Download |