Facts on the Philanthropic Activity in Albania during 2020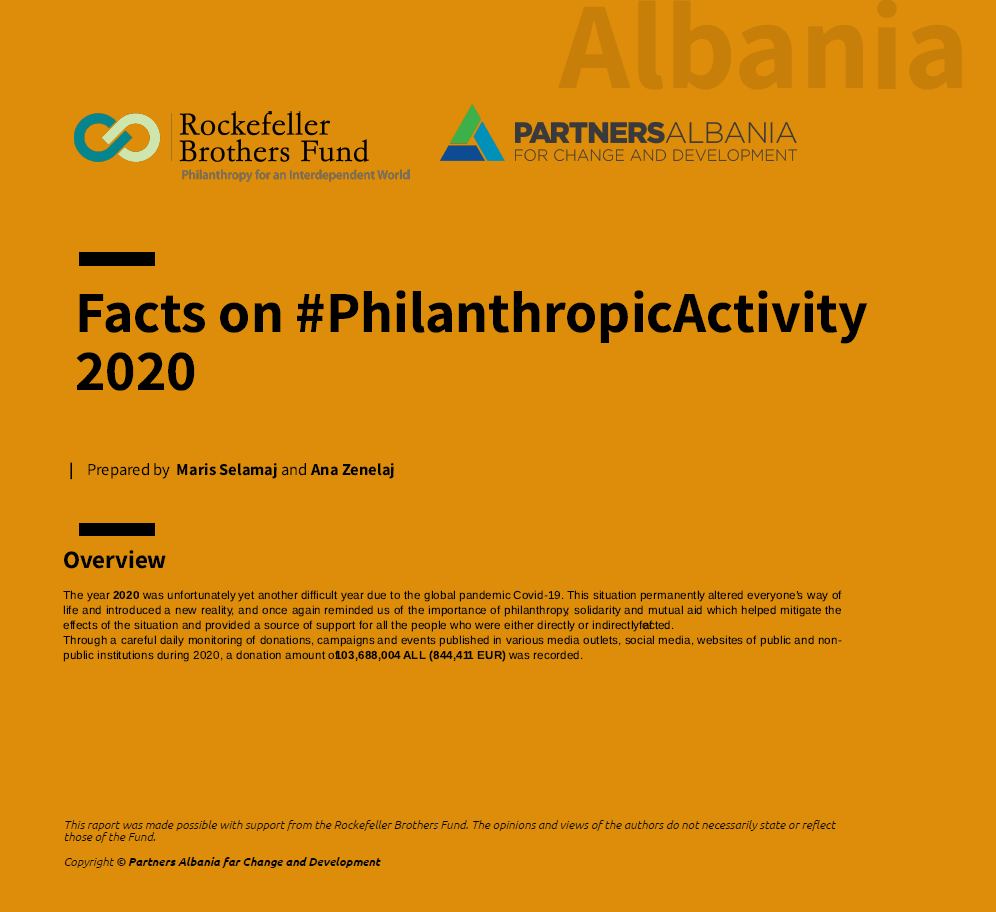 The year 2020 was unfortunately yet another difficult year due to the global pandemic Covid-19. This situation permanently altered everyone's way of life and introduced a new reality, and once again reminded us of the importance of philanthropy, solidarity, and mutual aid which helped mitigate the effects of the situation and provided a source of support for all the people who were either directly or indirectly affected.
Through careful daily monitoring of donations, campaigns, and events published in various media outlets, social media, websites of public and nonpublic institutions during 2020, a donation amount of 103,688,004 ALL (844,411 EUR) was recorded.