Handbook on Transparency and Citizen Participation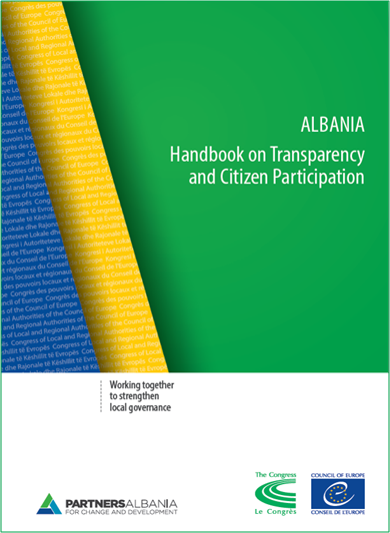 This Handbook on Transparency and Citizen Participation in Albania was jointly developed by the Congress of Local and Regional Authorities of the Council of Europe and Partners Albania for Change and Development.
The handbook serves as a practical guidance on transparency and citizen participation, aiming to support local authorities in their efforts to improve the quality of local governance in line with the principles of the European Charter of Local Self-Government. It includes a straightforward look at relevant national legislation, a concise assessment of the most prevalent corruption risks, and a set of best practices to introduce and implement transparency and citizen participation mechanisms.