Tax assignation system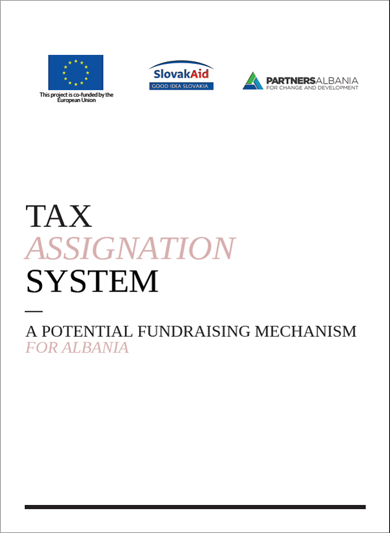 The Tax Assignation paper introduces the new concept of "Tax Assignation Mechanism" as a sustainable model for strengthening the CSO sector by improving its image, increasing public confidence and financial sustainability. The document analyses the best models and practices of Southeast European countries and not only, which have been pioneers in the application of this mechanism.
This document was prepared in the framework of Partners Albania for Change and Development engagement in support of civil society sector for the development of alternative ways of financing with the aim to increase its sustainability.