View on #Philanthropy, quarterly bulletin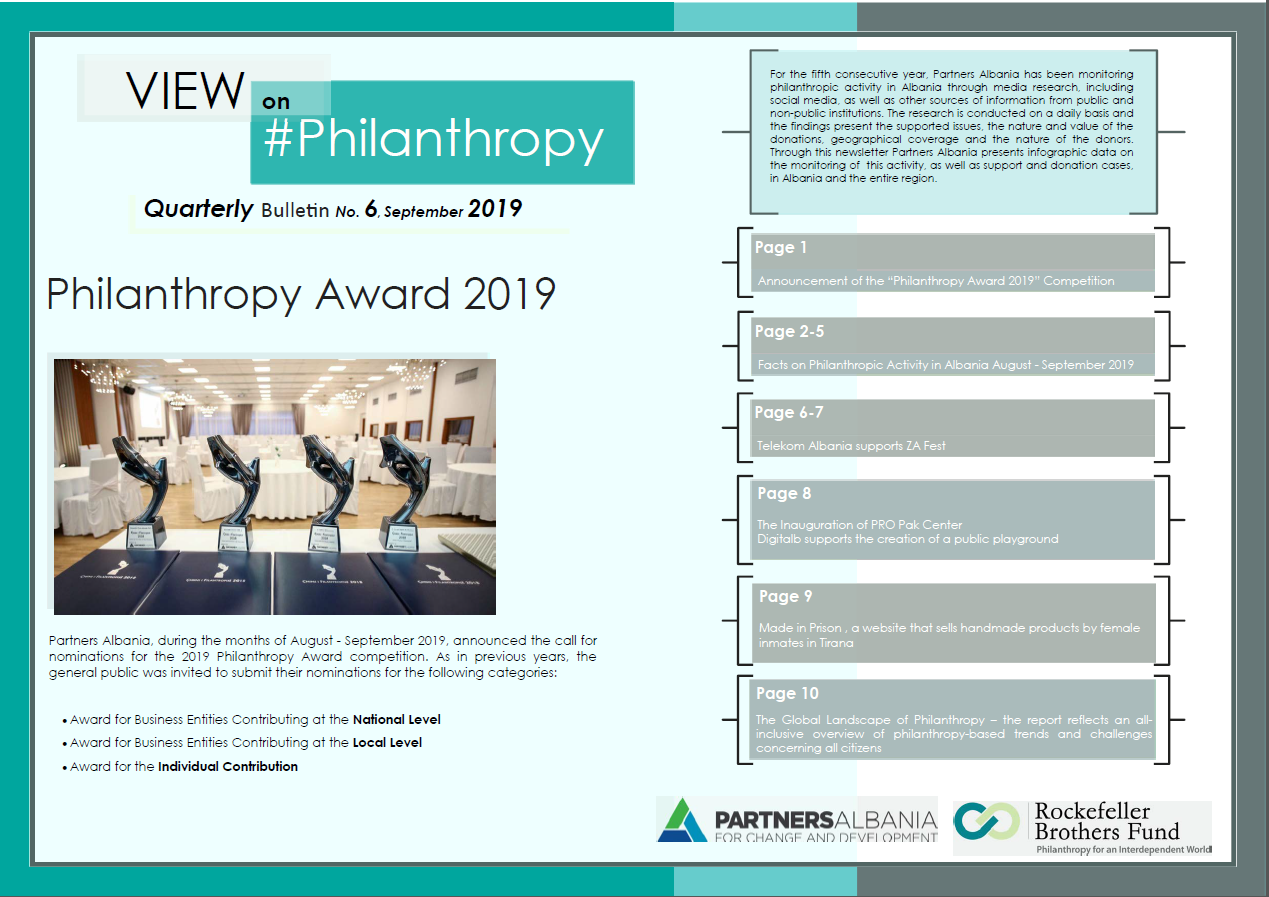 View on #Philanthropy is a Quarterly Bulletin presenting the latest news and facts on the philanthropic activity conducted in Albania and abroad.
As part of its work to promote philanthropy, since 2015 Partners Albania conducts the daily monitoring of this activity, focusing on the supported causes, nature, and values of the donation, geographic coverage, and donor's nature.
Read here the most recent issue of the bulletin, December 2019.
Earlier editions